$6 Flat Rate shipping on all US orders. Questions? Chat or text us at 646.450.8518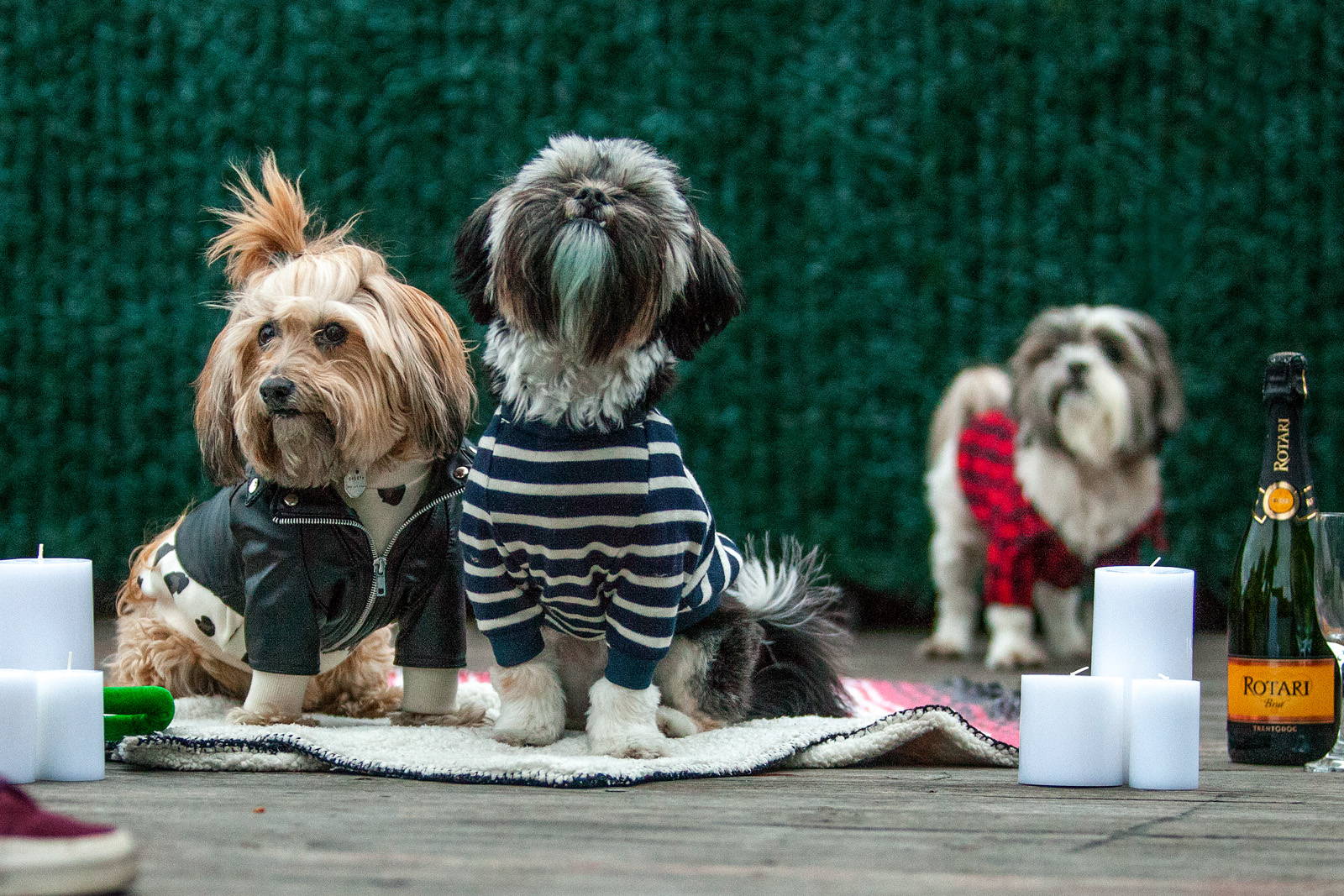 EPISODE 5
Two-on-One
date with
Hagrid & Ronald Pablo
A double date with two handsome brothers...what could go wrong?
Brothers Hagrid (right) and Ronald Pablo (left) are two devilishly handsome dogs who could not be more different.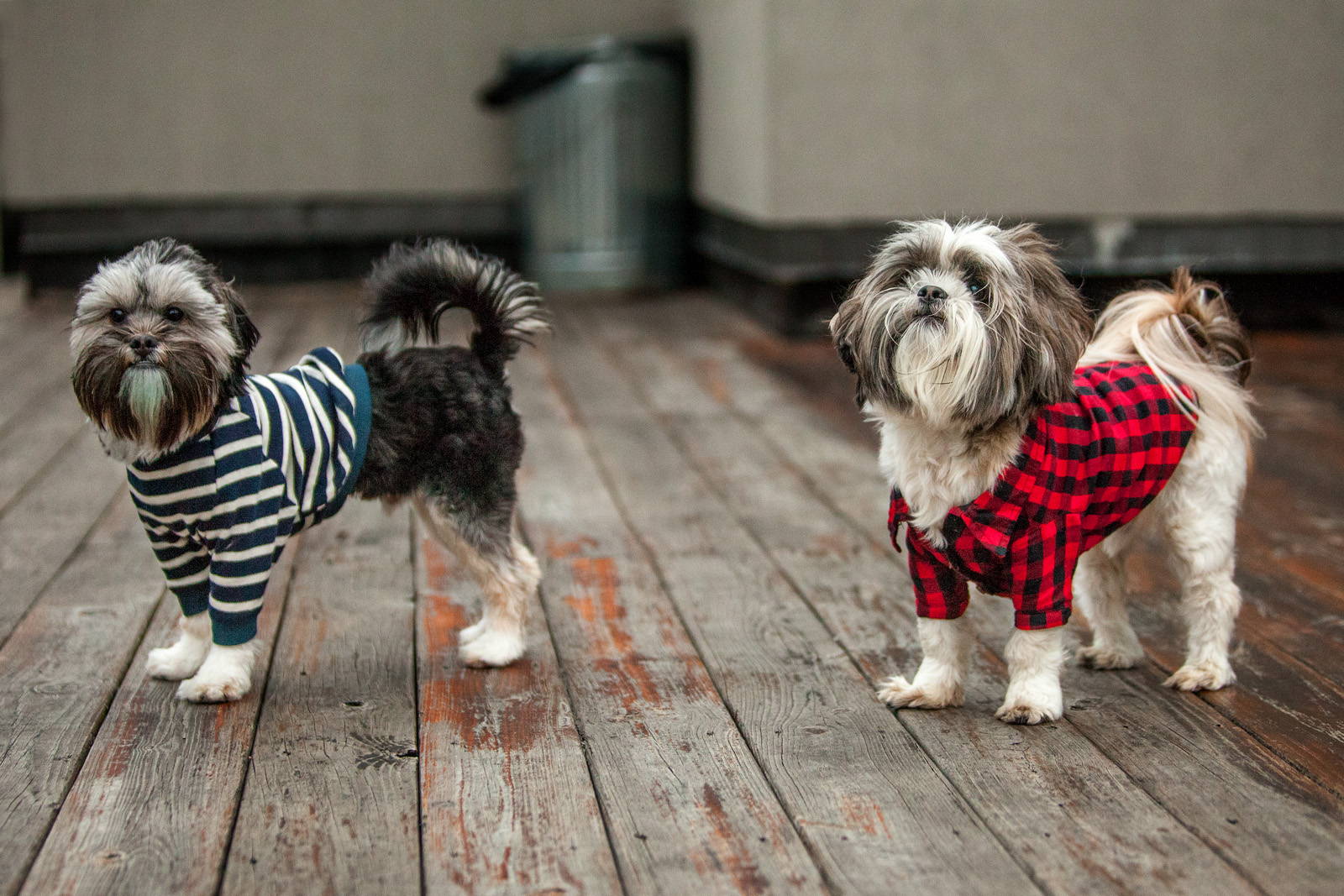 Adopted several years ago with an aggressive attitude from the start, handsome Hagrid (right) is the cute guy with a decidedly sarcastic side.  
A newer addition to the family, Ronald Pablo (left) was recently adopted from the mean streets, and despite his incredible hipster style and playful ways, hasn't quite won over the affections of his big brother yet..
Our Barking Bachelorette Cheeky really likes both of these dynamic doggies, but knows that she can't choose both, so invites them out together on a dreaded Two-on-One date.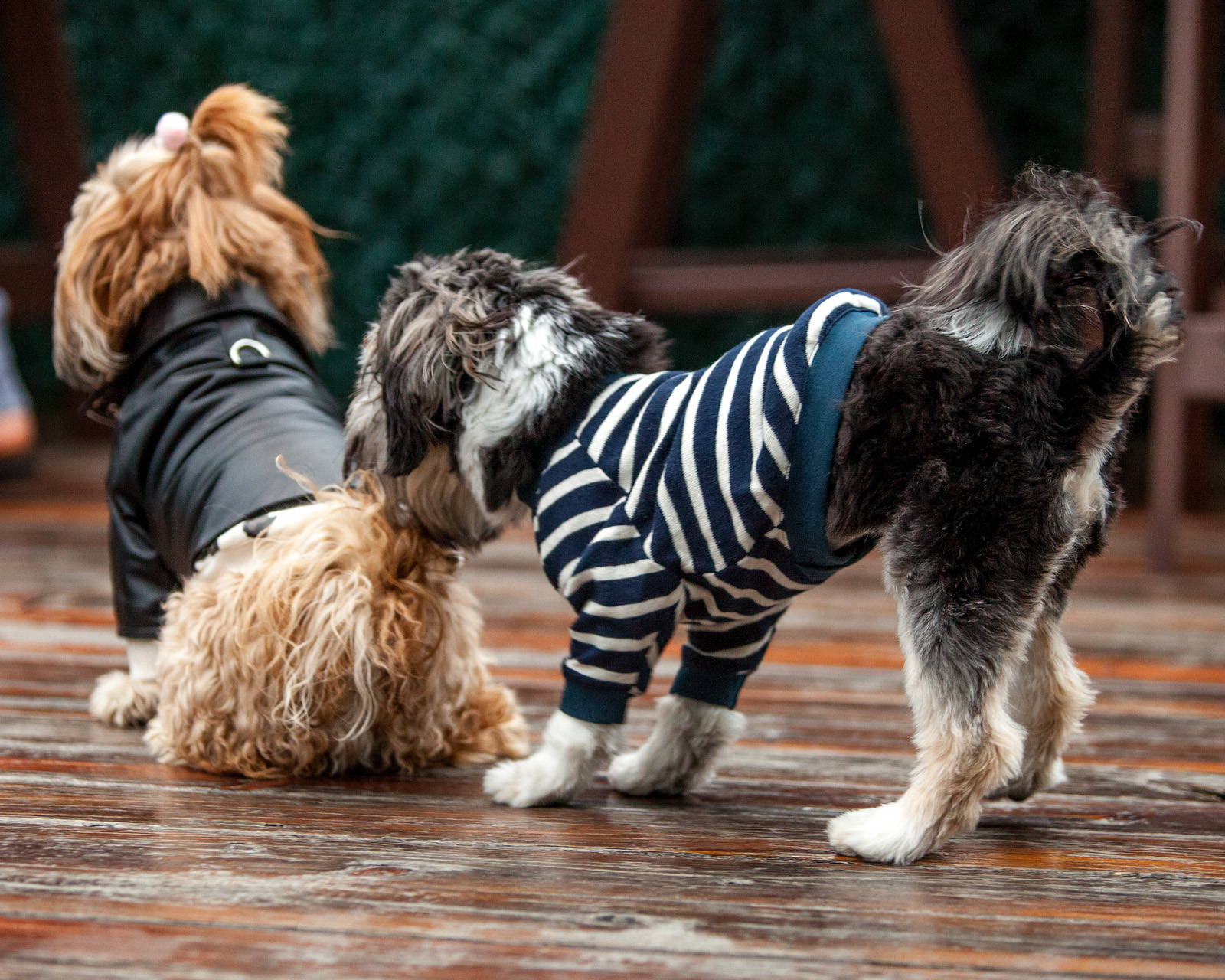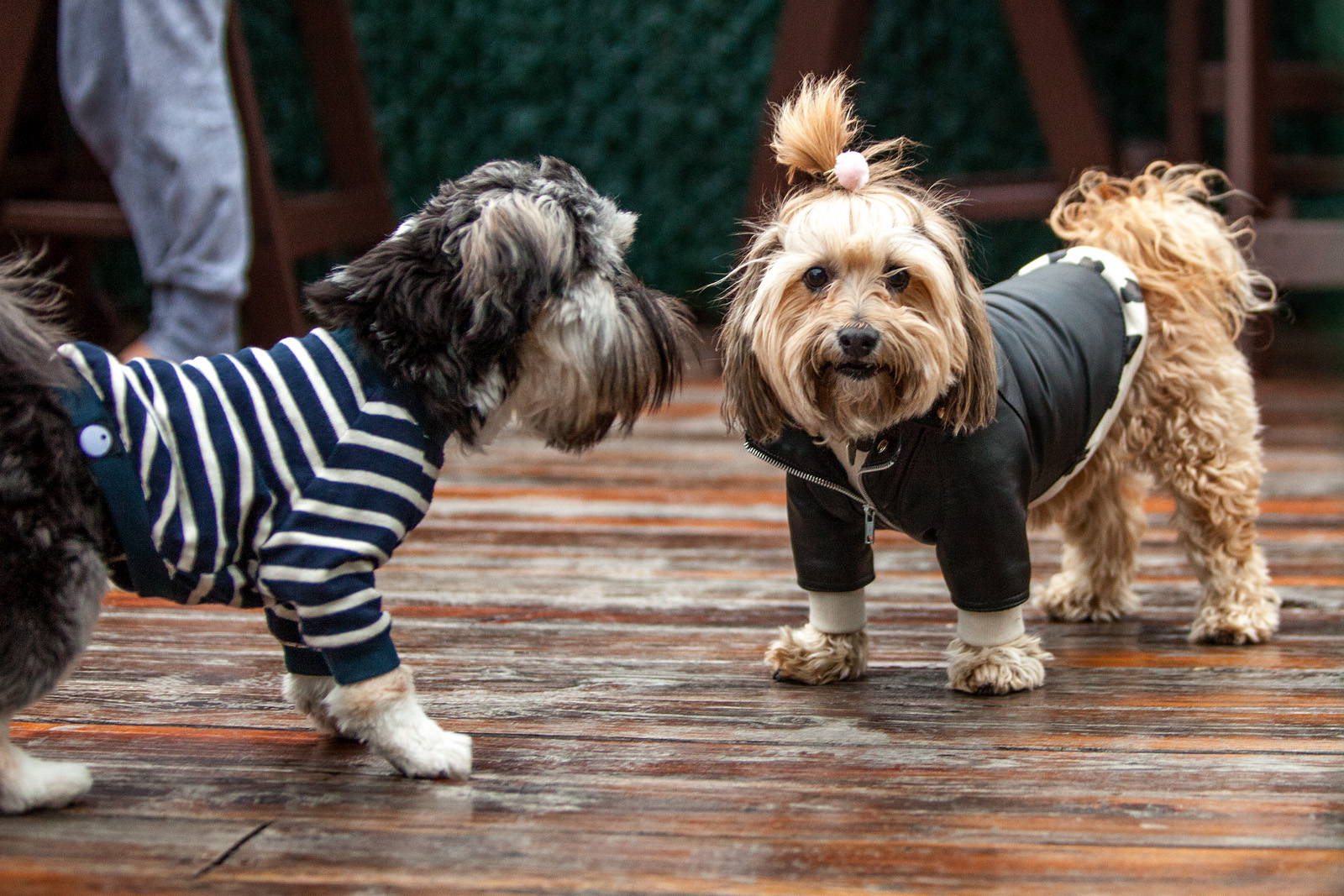 The more outgoing of the two brothers, Ronald Pablo makes the first move and jumps right into getting to know Cheeky a little better.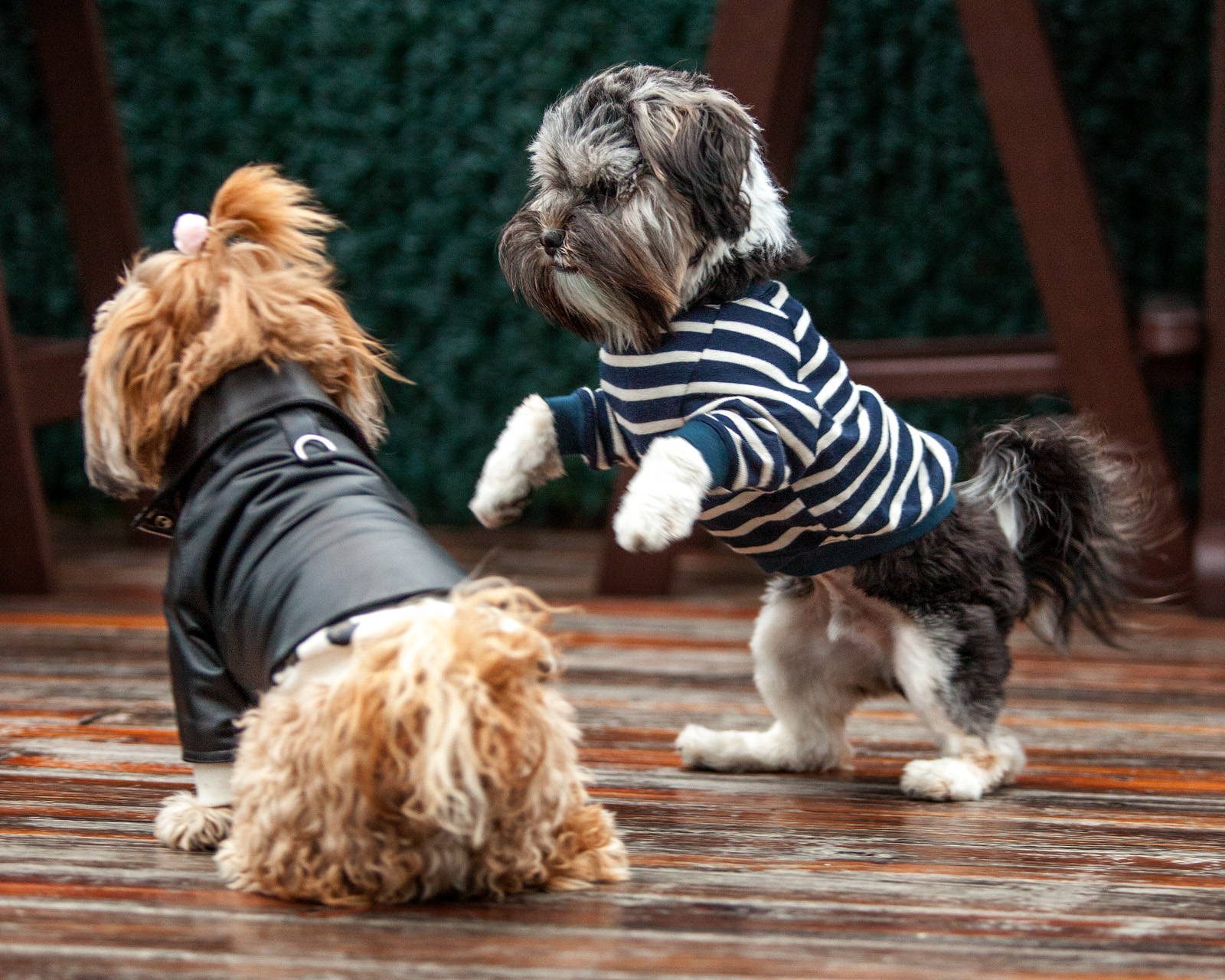 ---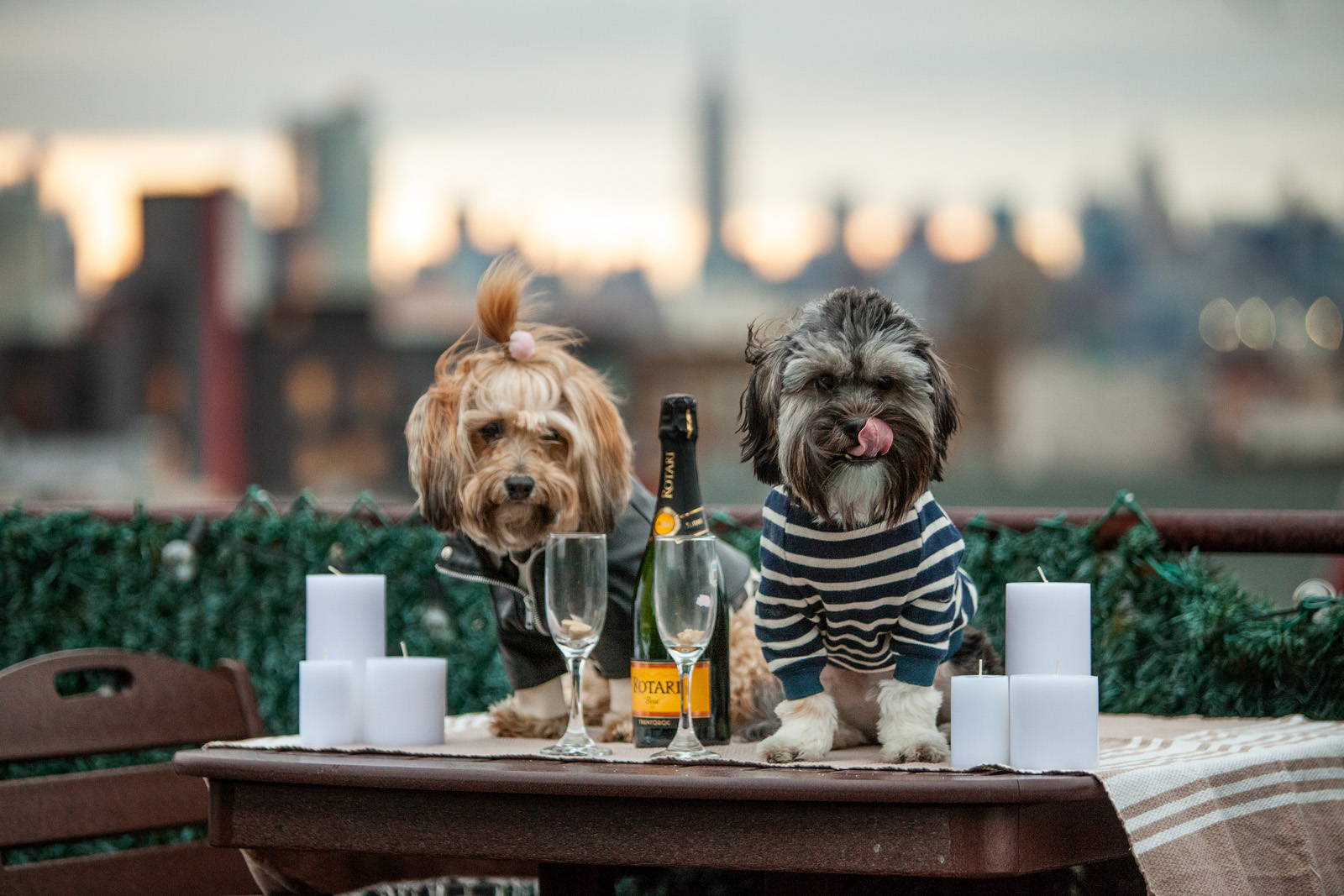 ---
Ron Pablo pulls Cheeky aside for some romantic one-on-one time, a dramatic rooftop chat with a breathtaking view of the city.
RONALD PABLO
the Hipster
"Cheeky would be lucky to have a guy like me...good looking and I'm a ton of fun. And ladies love my blue beard!"
CHEEKY the DOG
Barking Bachelorette
"Today is one of the toughest dates for me yet. I thought that I really liked both brothers, but they just could not be more different. Ron P is so cute and fun, but sometimes he's just a little too self-assured and immature, and Hagrid, despite our having DM'ed before, still won't open up to me at all. I thought that I'd have more of a relationship connection with one of them by now..."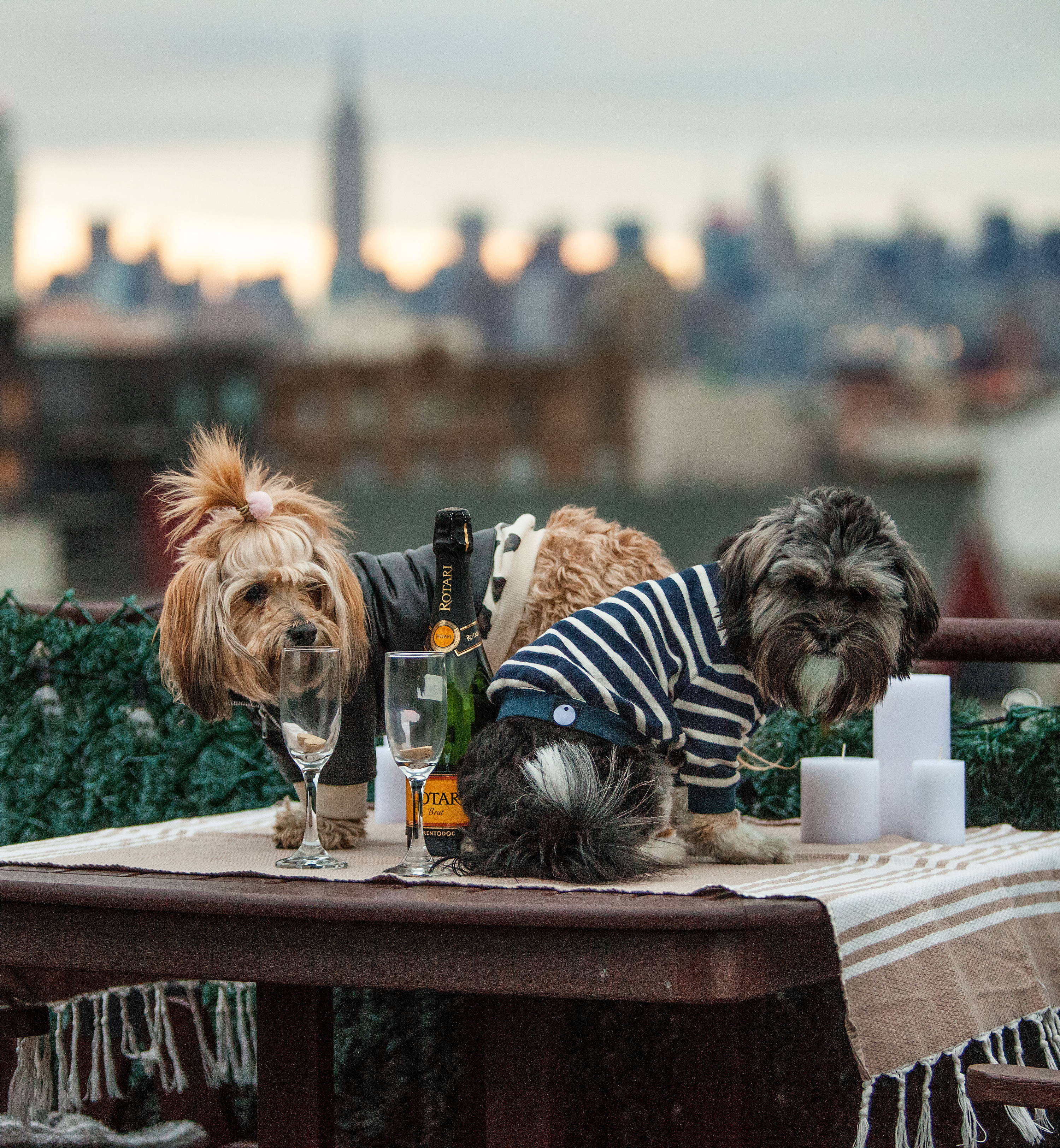 ---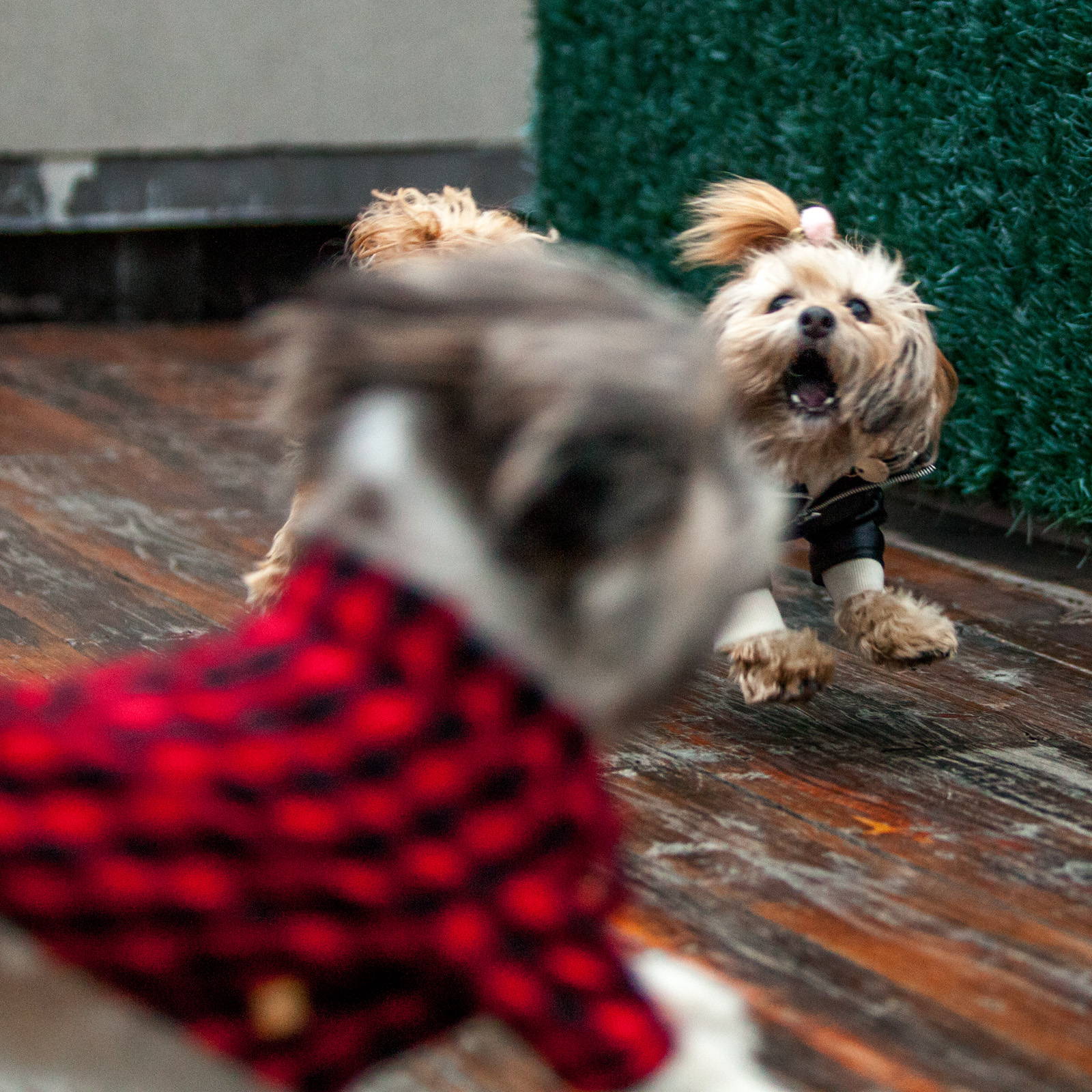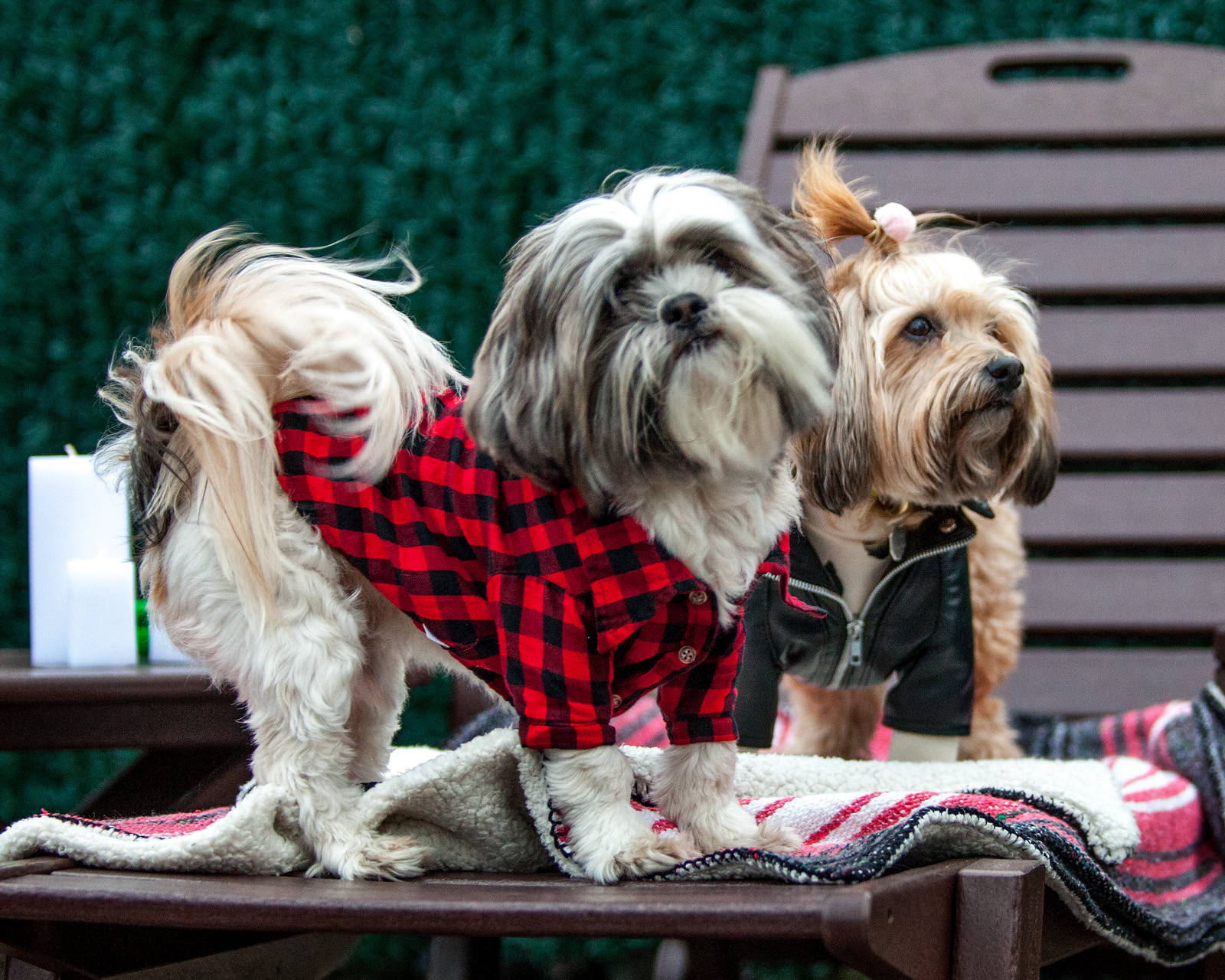 Later, Cheeky knows that she'll need to be the one to make the first move with the introverted Hagrid, so calls him over to see if she can uncover his softer side by spending some one-on-one time with this grumpy guy...
---
They head over to a perfect picnic for two, with the rose again looming large.
But despite the fact that Cheeky and Hagrid had communicated before the show via social media - something that's sure to upset the other contestants once they find out - the conversation doesn't always flow as naturally as Cheeky had hoped, and Hagrid (like Shaggy before him), just can't seem to let his sensitive side show.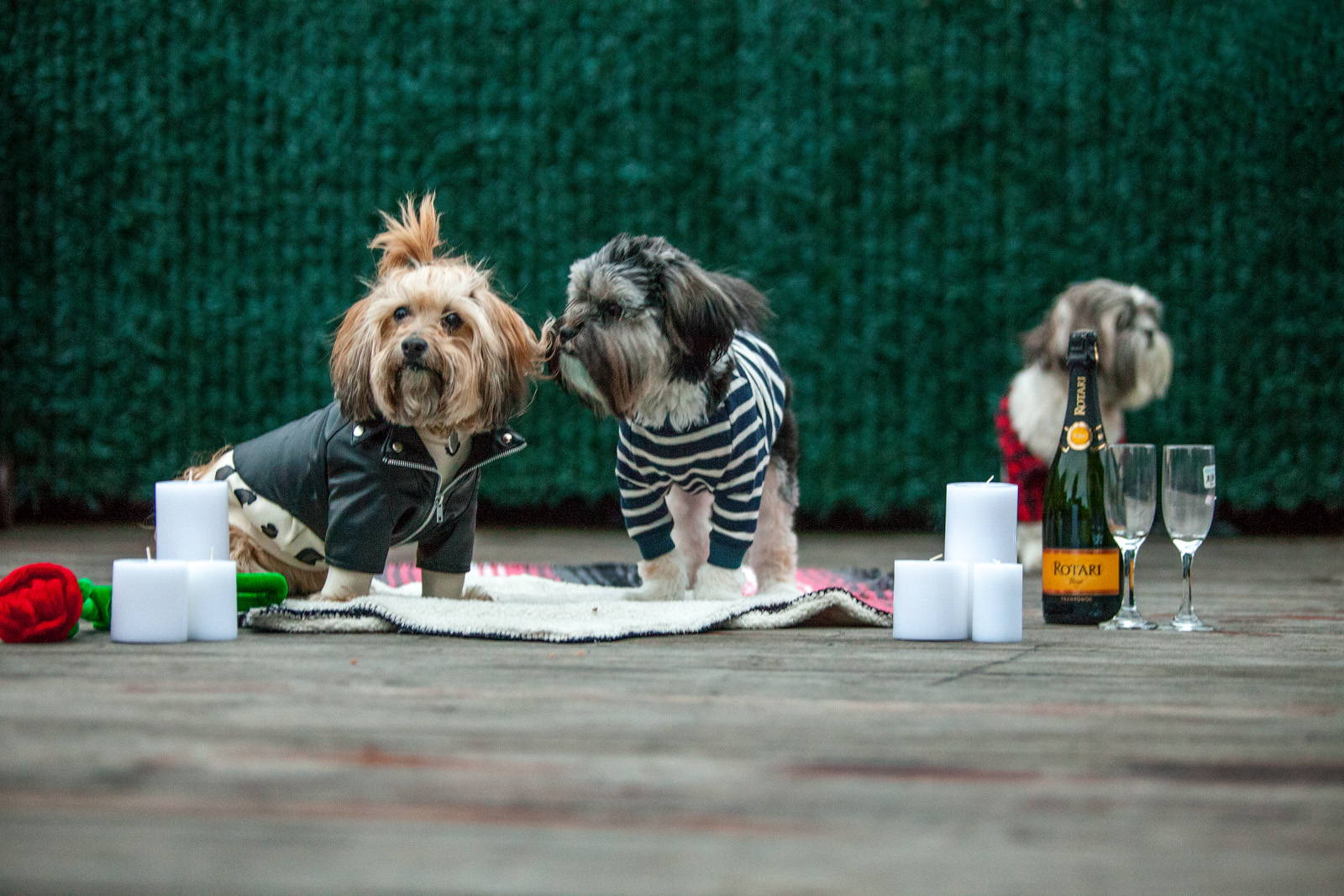 Then suddenly, during a lull in the conversation - Ronald Pablo appears out of nowhere and crashes Cheeky and Hagrid's together time -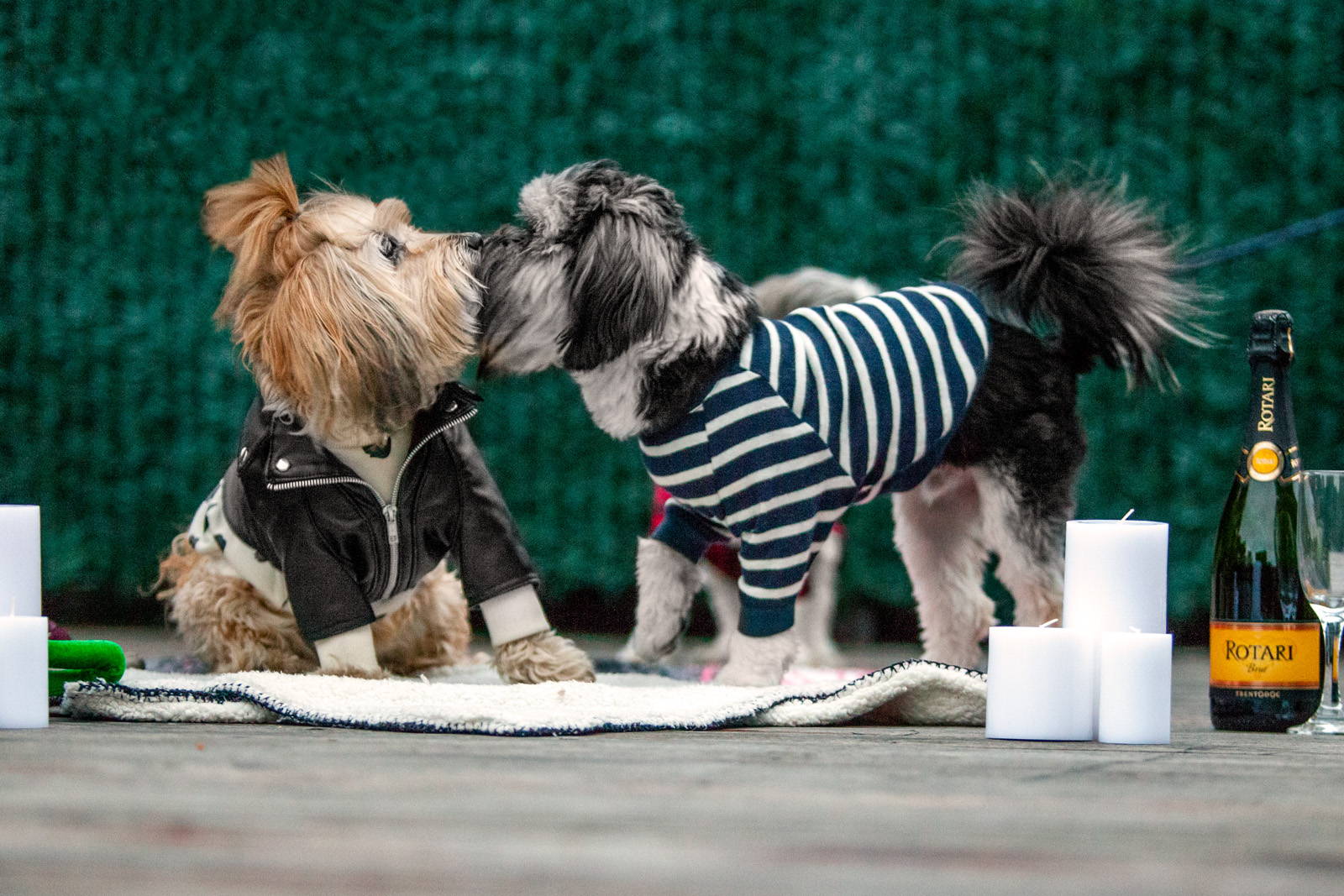 And makes his boldest move so far - he plants a big kiss right on Cheeky!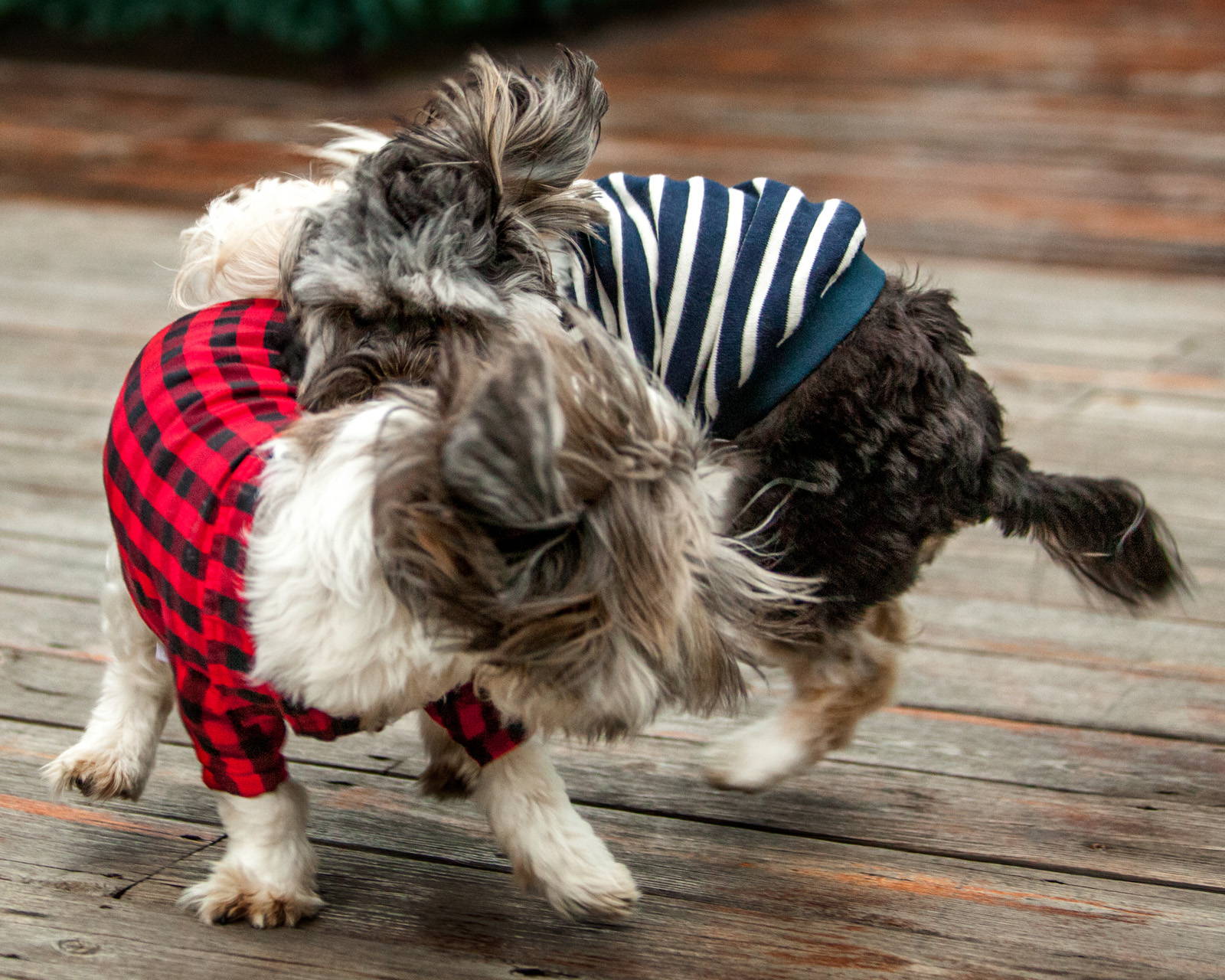 Hagrid is horrified that his brother would interrupt his precious solo time with Cheeky, and pounces right onto his brother. A ferocious fight ensues.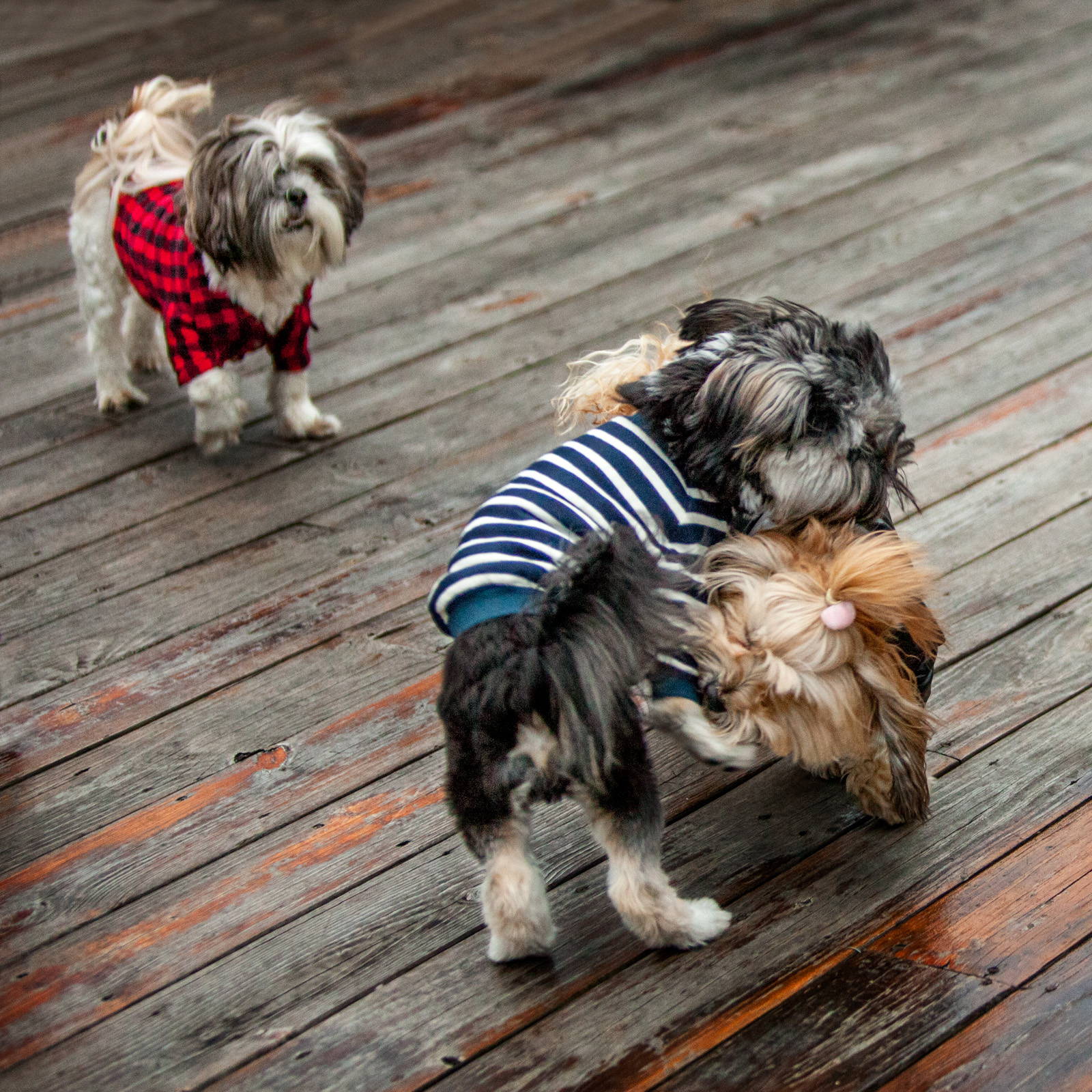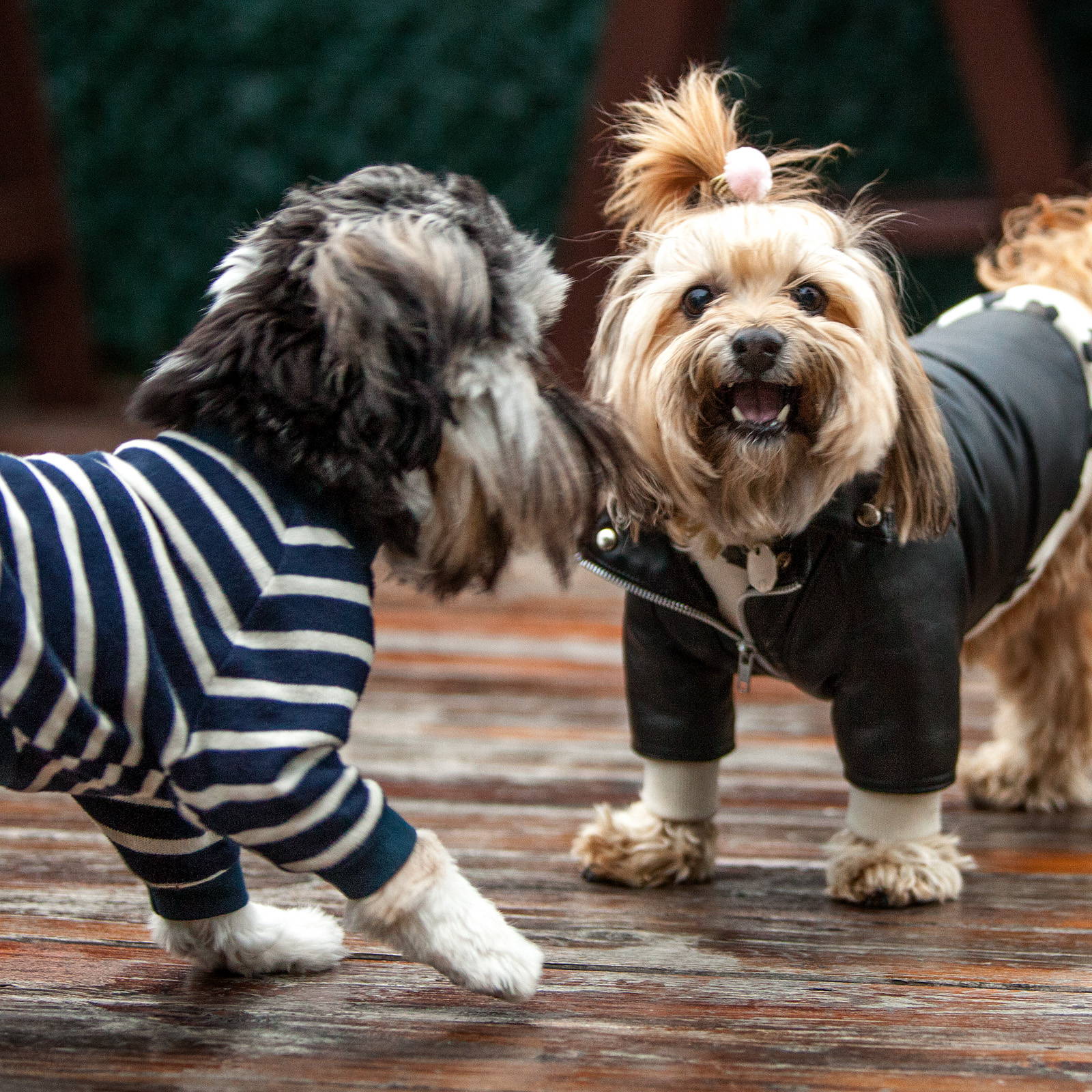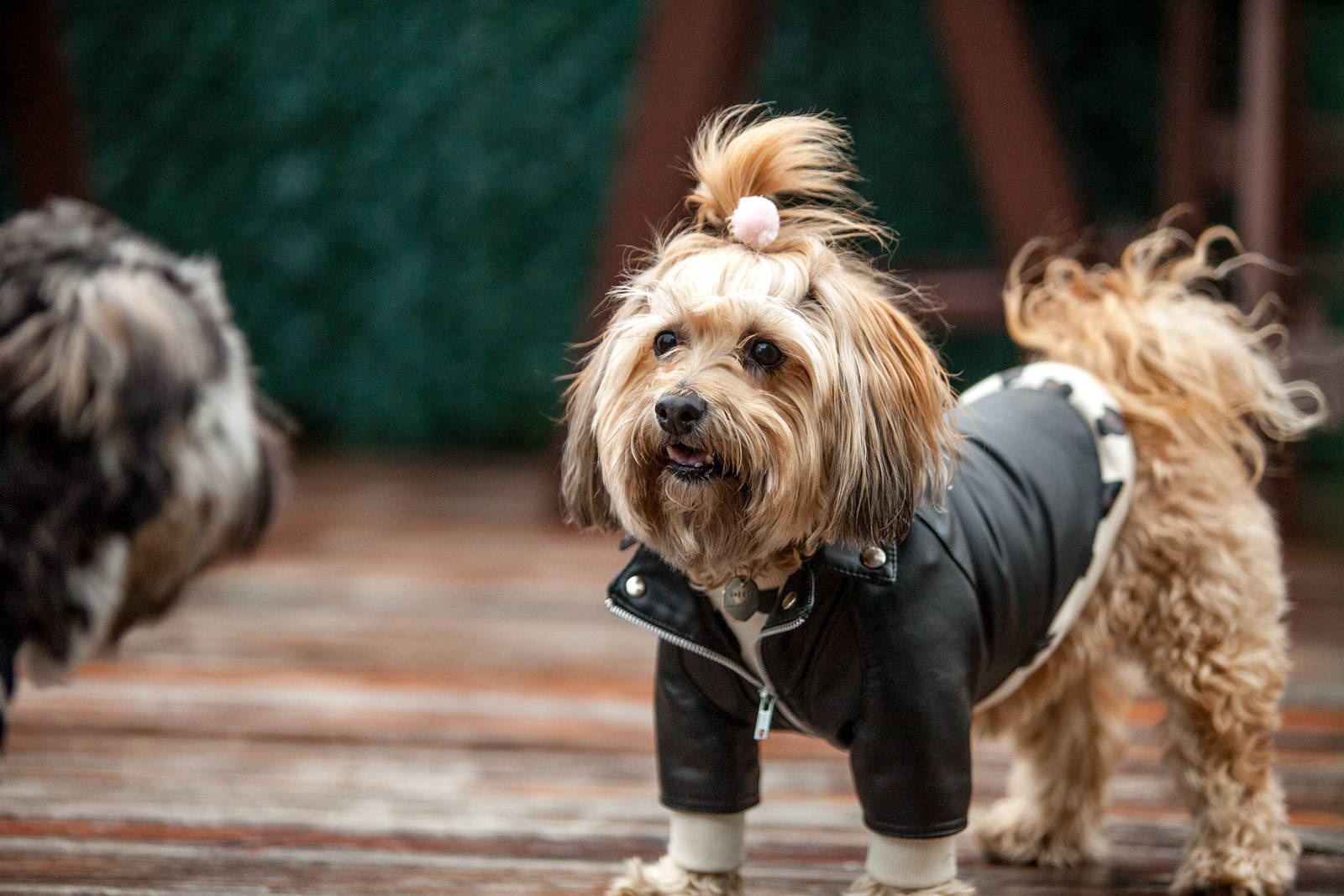 While Cheeky appreciates Hagrid's help, our Barking Bachelorette has to show both brothers that she can take care of herself.
Cheeky springs into action to break up the scuffle, and angrily tells Ron off for invading his brother's date and making such an impetuous move.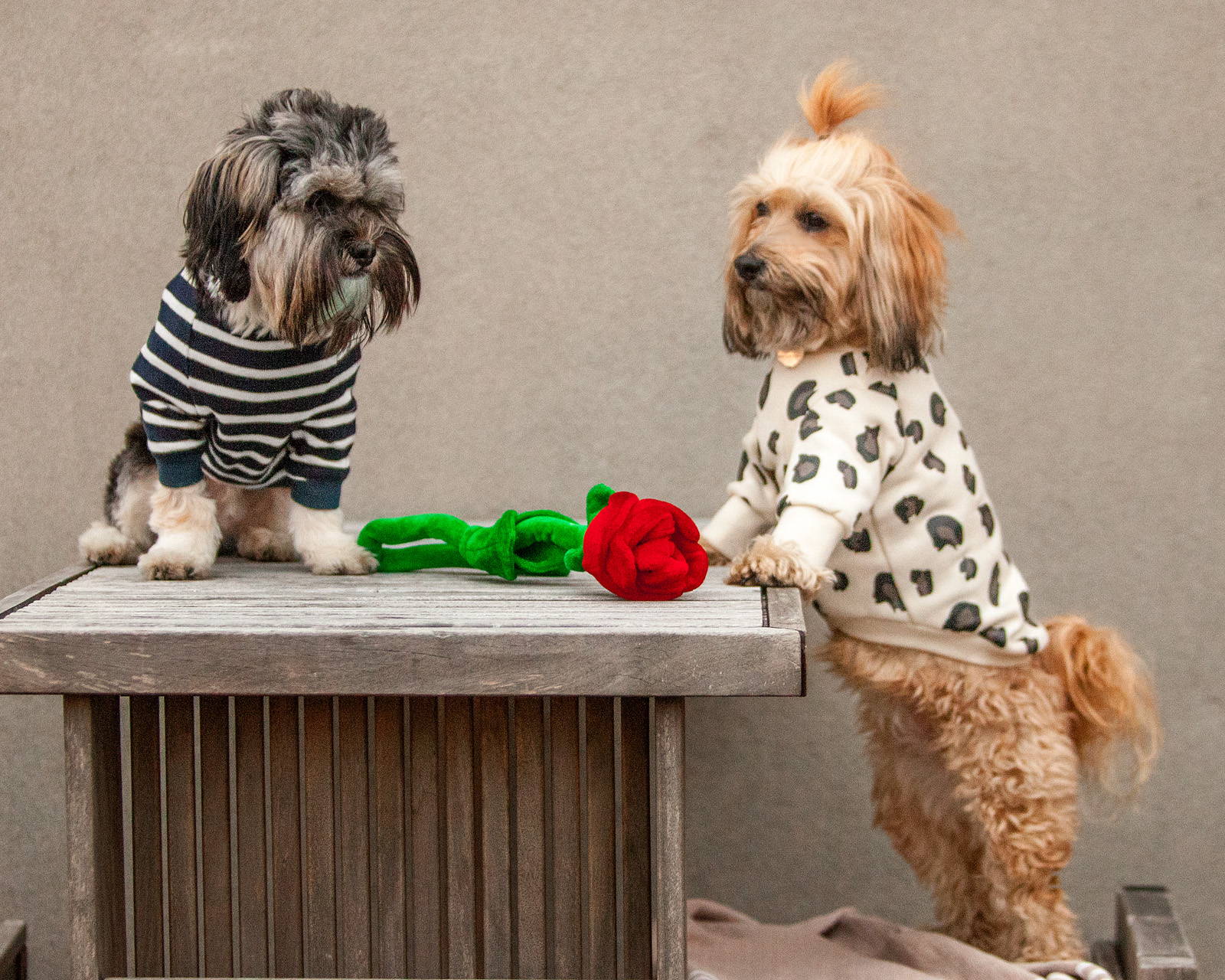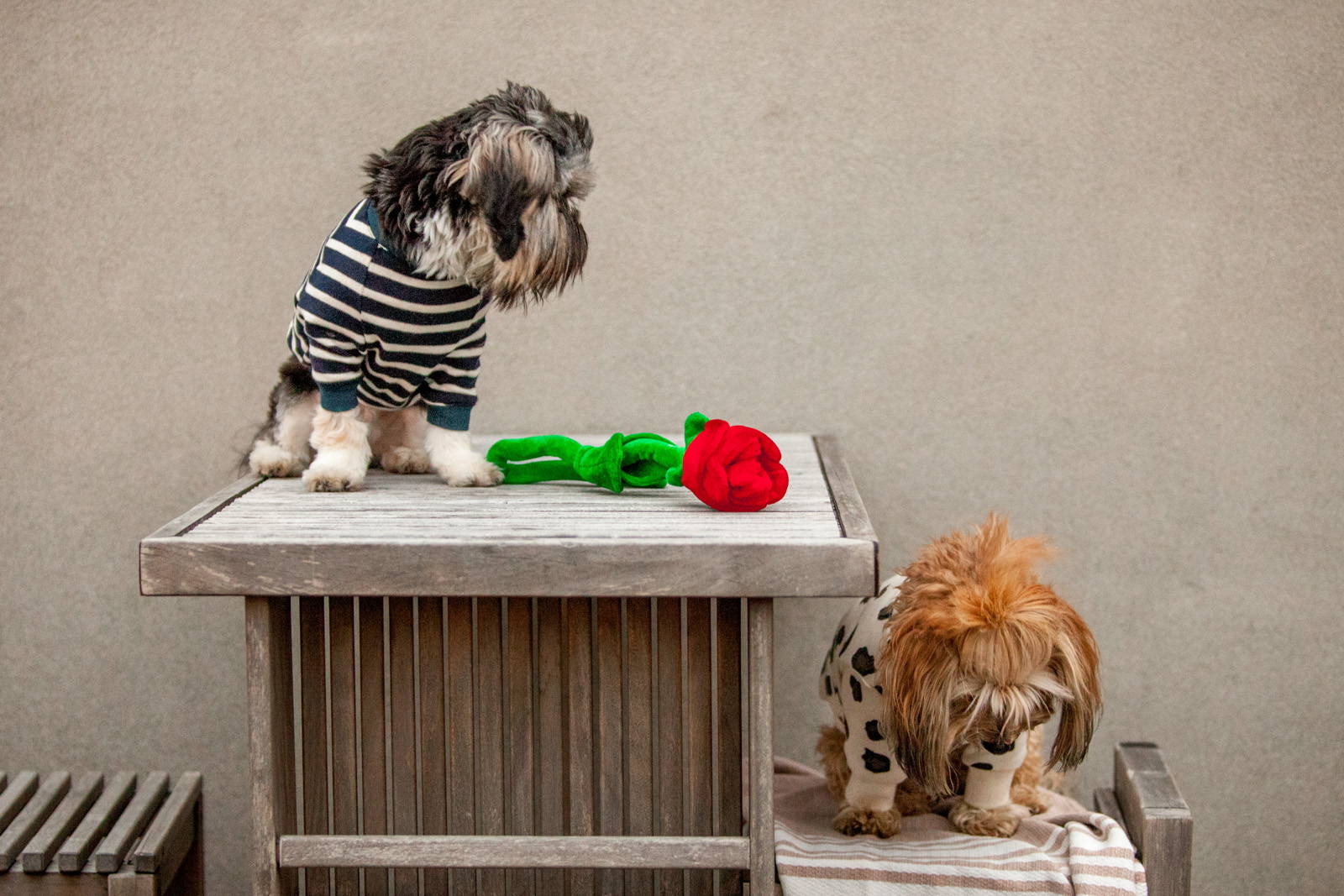 Once everyone has cooled down, Cheeky pulls Ron aside for a serious conversation, and is sad to have to tell him that she just can't give him the rose. Cheeky tells Ron that she just doesn't see a future for them together as he's just too impulsive, and a bit too immature for her.
RONALD PABLO
the Hipster
"I regret that I came on too strong with Cheeky...I didn't want today to turn into another fight with my brother, but I just couldn't resist trying to steal more time with Cheeky. I love her style, and the fact that she's a slightly older, independent lady really works for me. It might not have helped my relationship with my brother, but I'll never regret making my move and expressing my true feelings for Cheeky."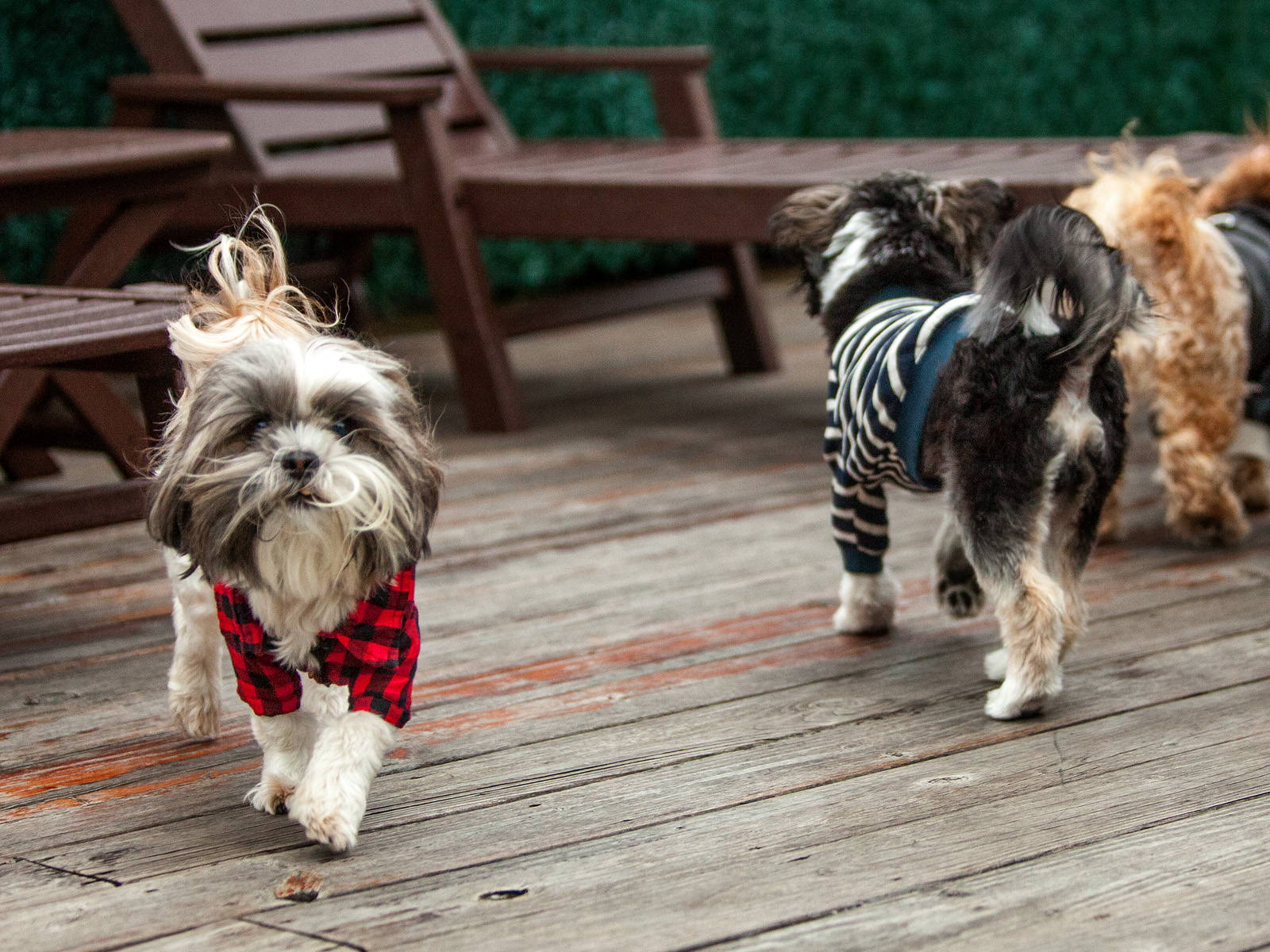 As a devastated Ron watches Cheeky walk out of his life for good, Hagrid is satisfied that Ron Pablo has lost the woman of his dreams through his own asinine actions, and revels in the knowledge that he will torment his bothersome brother with this forever.
Feeling vindicated, Hagrid makes the dramatic decision to eliminate himself from the competition, and heads off to have a champagne party for 1.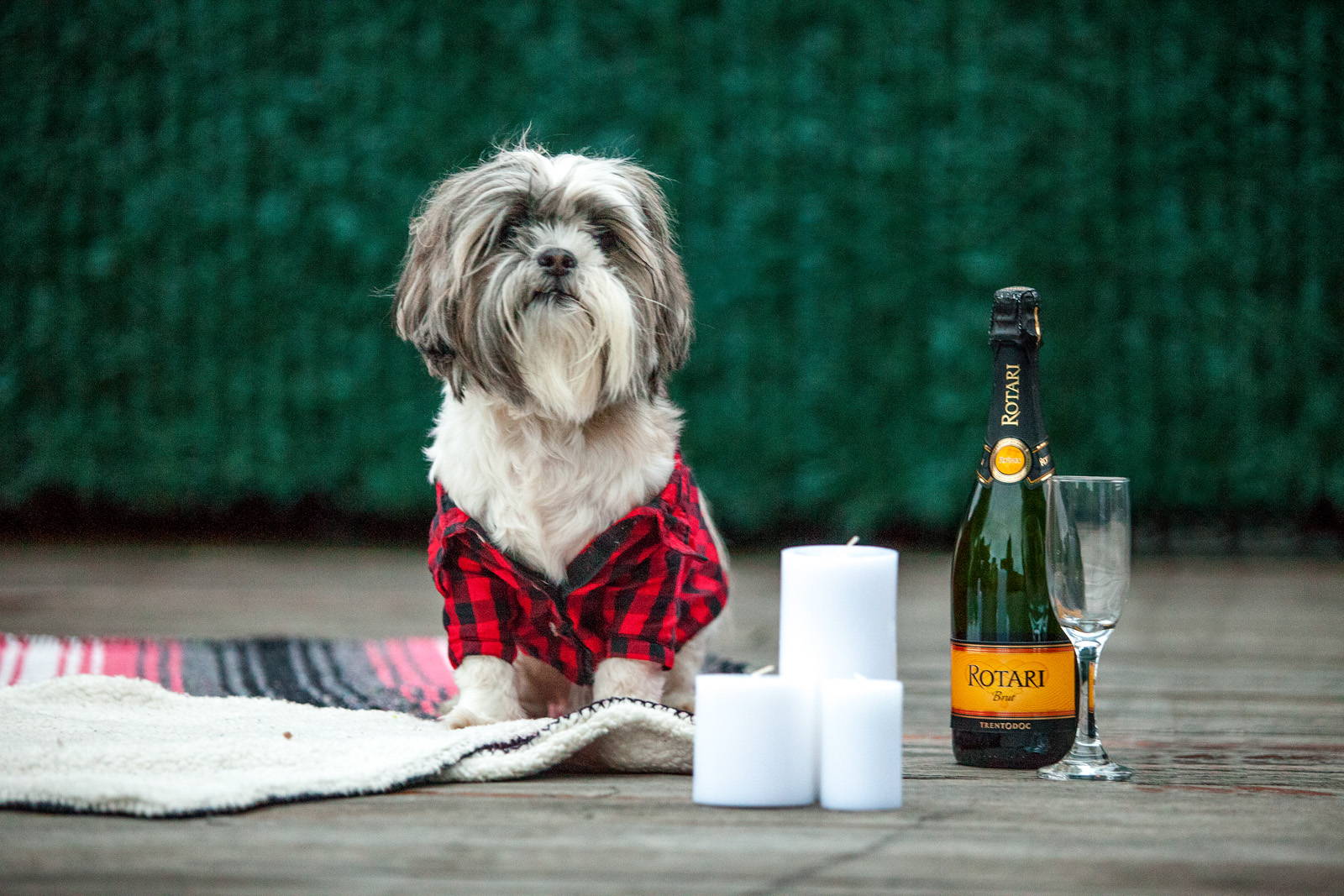 HAGRID
the Grumpy Guy
"I hate Ronald Pablo."