$6 Flat Rate shipping on all US orders. Questions? Chat or text us at 646.450.8518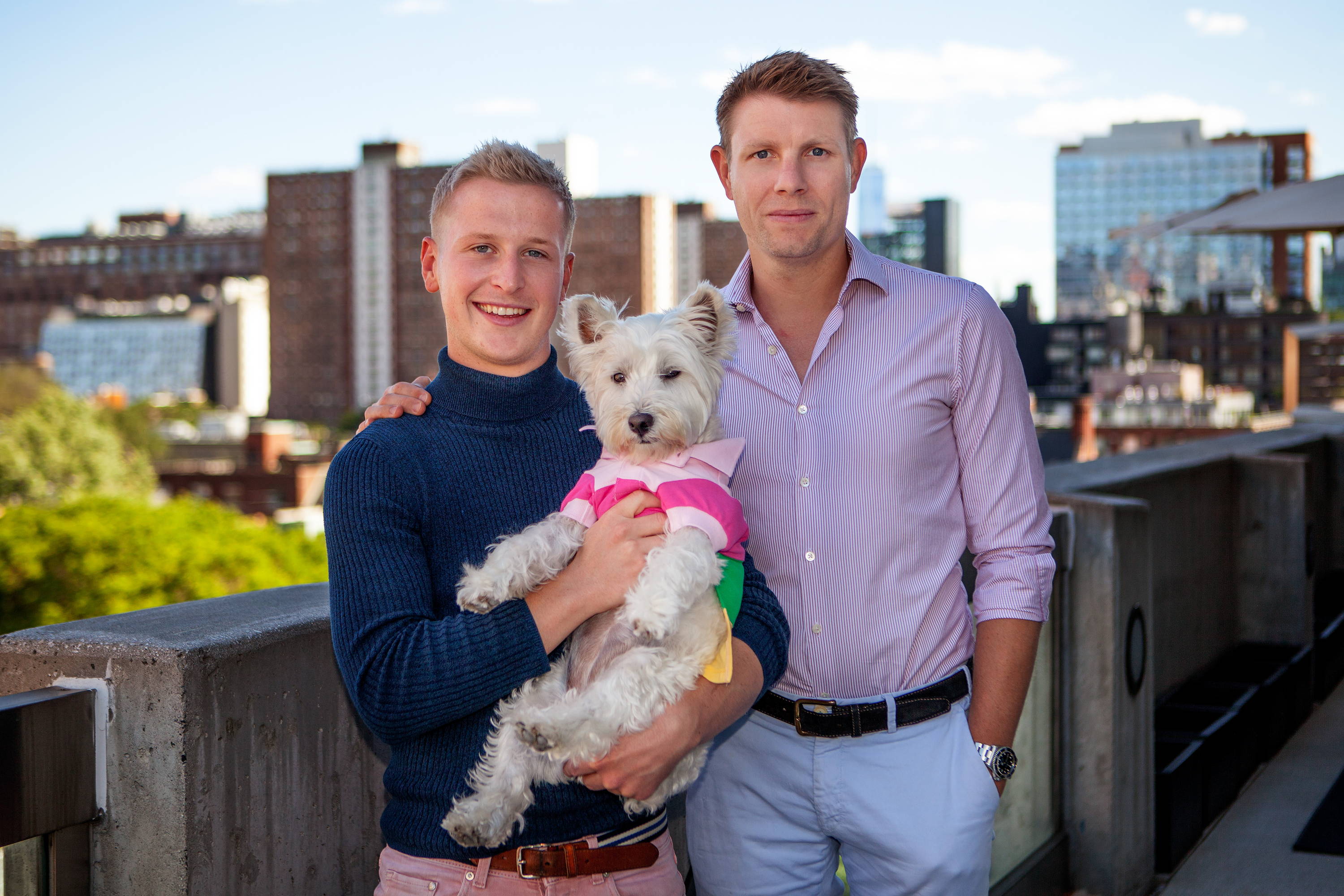 ---

Ah, Dog Dads...throwers of toys, takers of walks, and pickers-up of poo - they do it all!
We check in with some of our favorite Dog Dads what makes the bond with their beasts so special.
---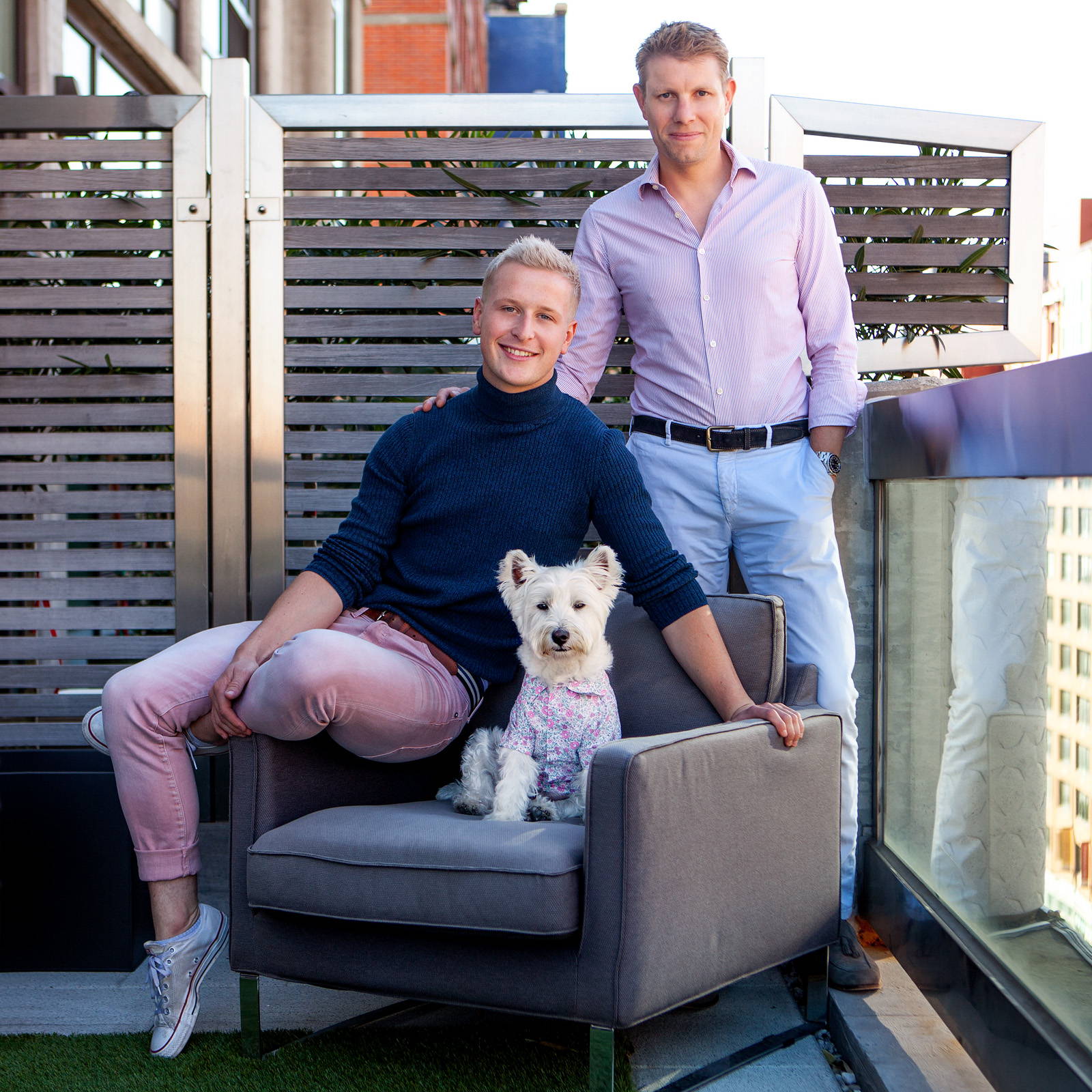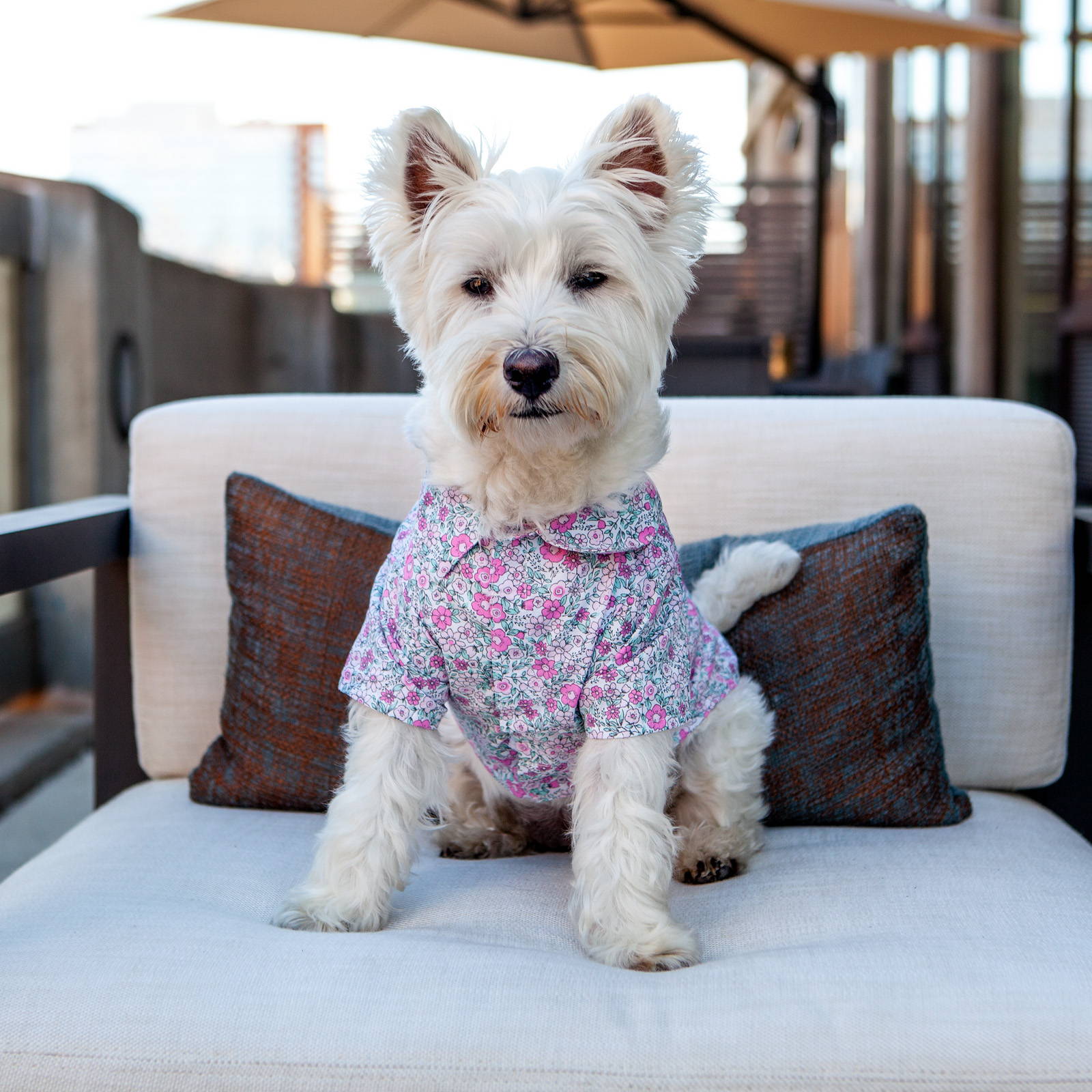 THOMAS, JONATHAN, & COTTON
With her sweet personality and adorable face, two-year old West Highland Terrier Cotton is the apple of her dads' eyes - even when she's camped out in their suitcases (so that they don't leave without her!).
• • •
Favorite thing to do together?
Morning cuddles and cycling around Manhattan in her backpack.
When did you know that Cotton was "the one?"
When we first met her, she jumped right into our arms and licked us!
Best part of being a Dog Dad?
No diapers, and unconditional love!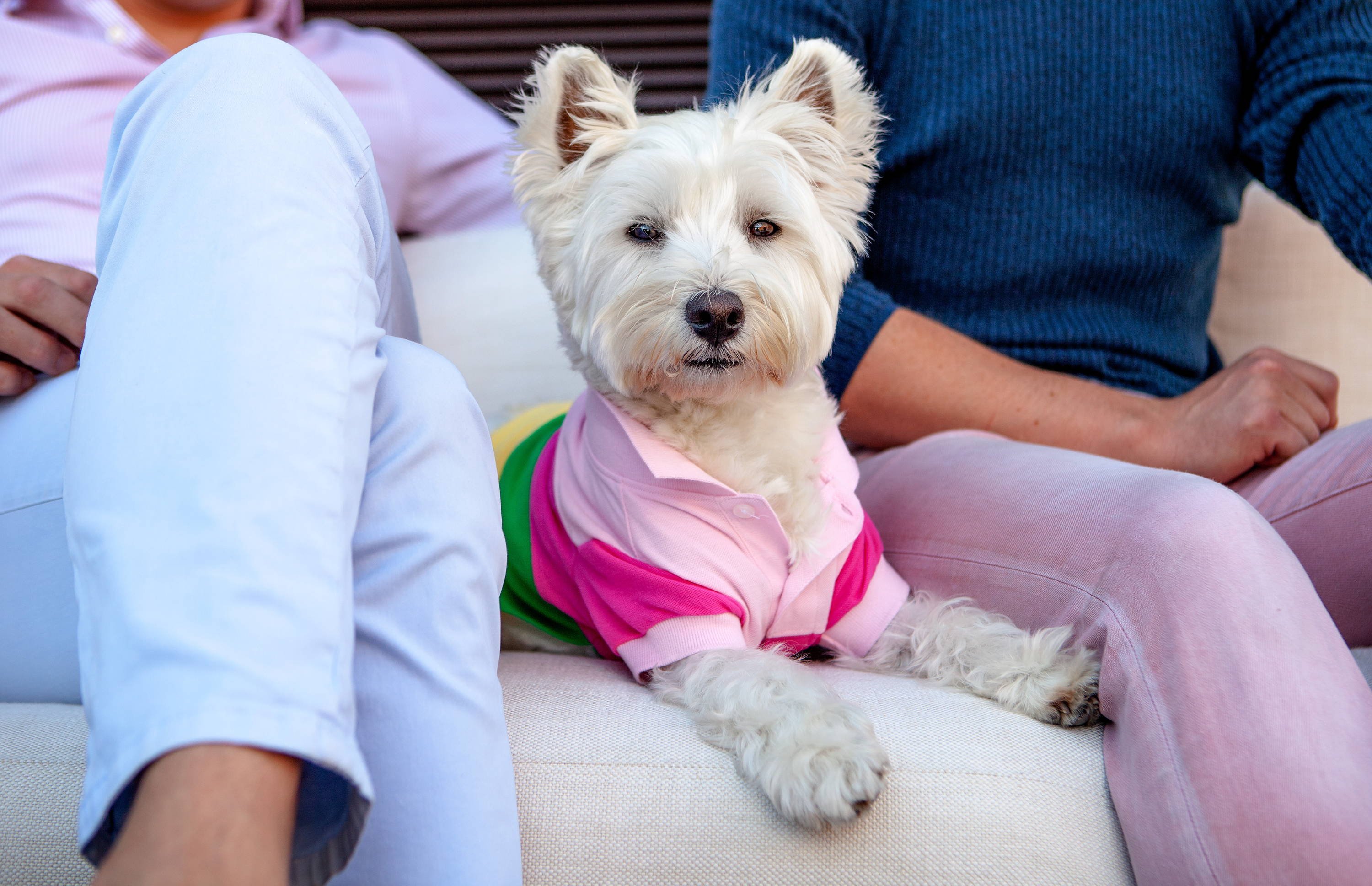 ---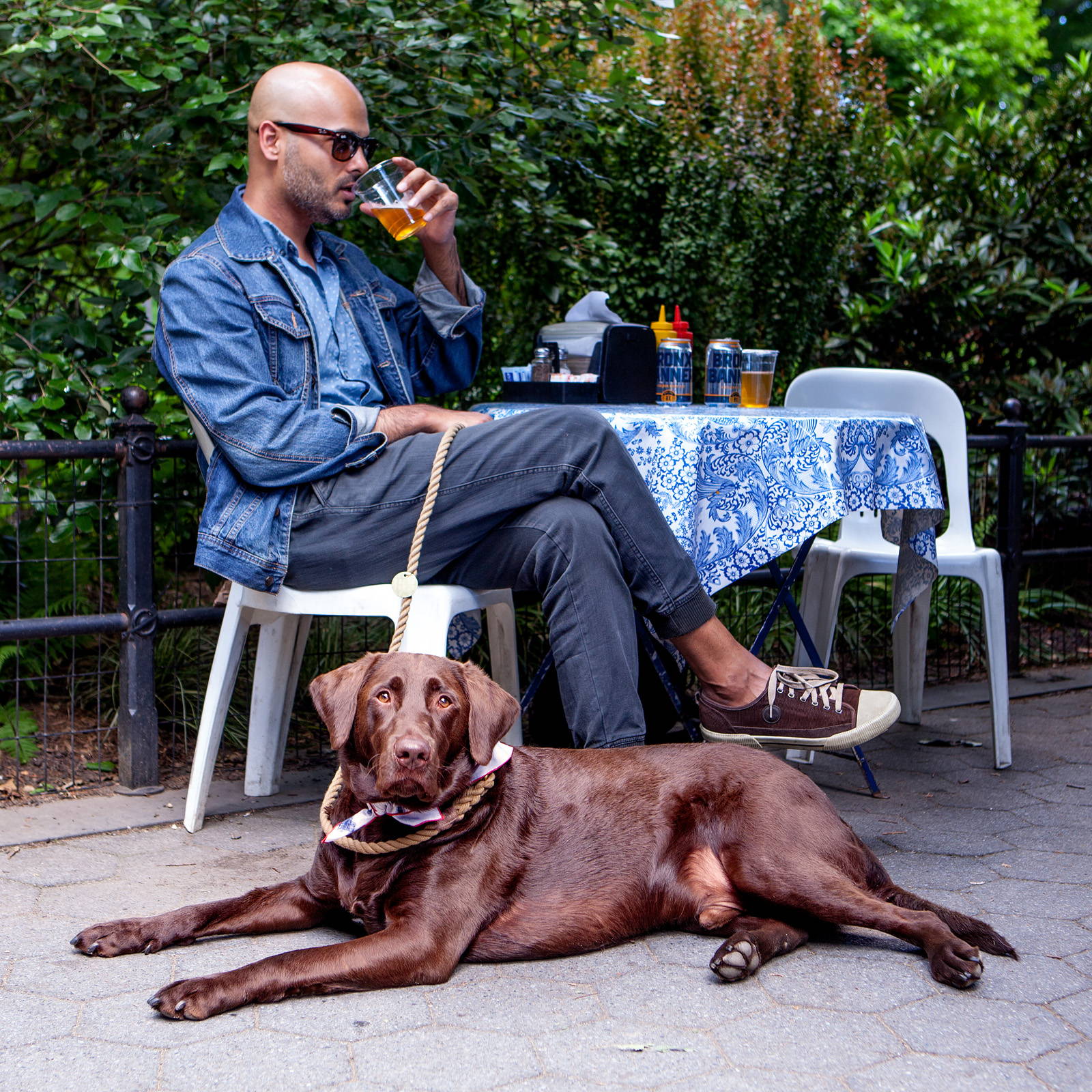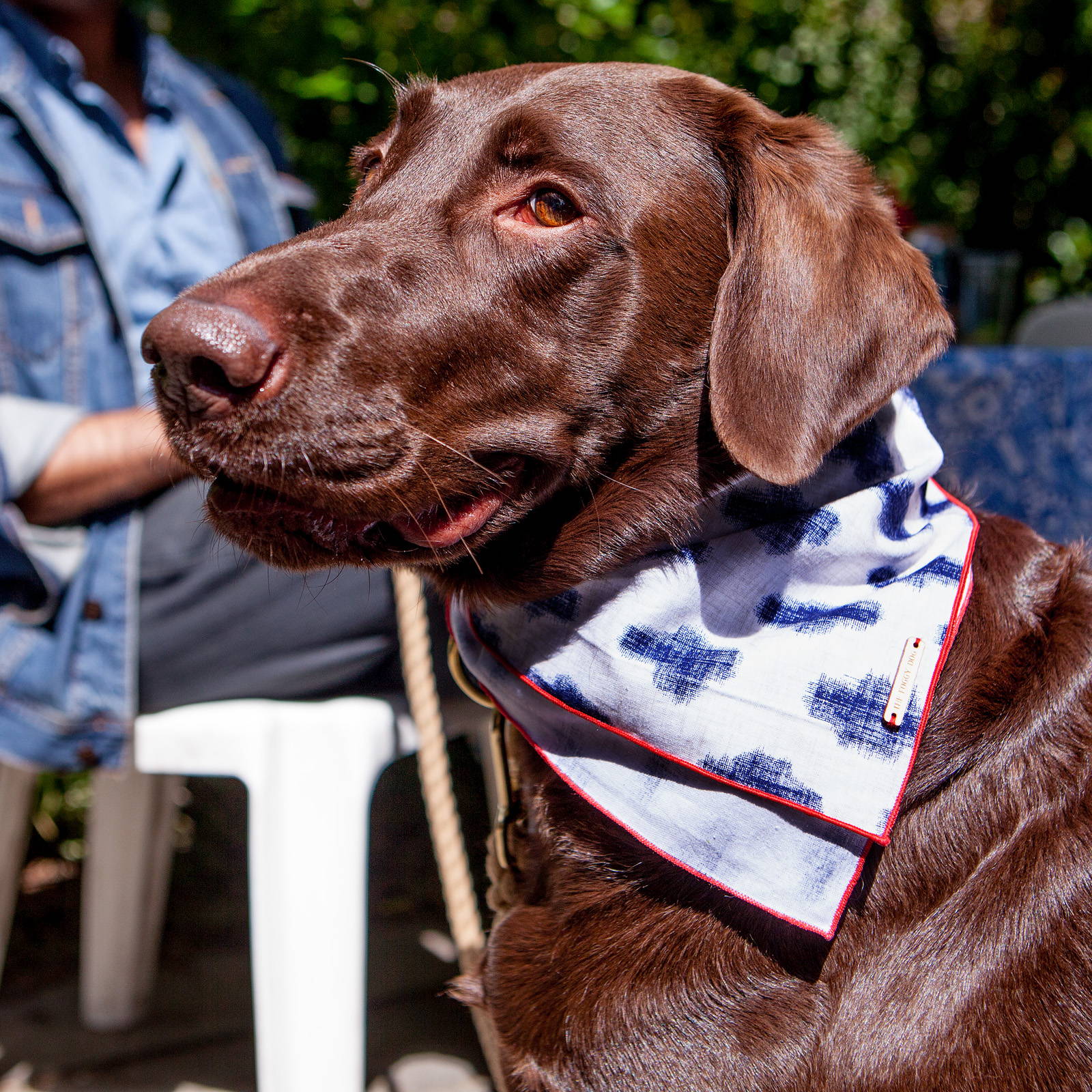 SACHIN + HARVEY
Along with his outgoing nature and ingenious ability to open doors (!), four-year old Chocolate Lab Harvey is a neighborhood favorite, and the constant canine companion of his human dad.  
• • •
How did you know that Harvey was "the one?"
I've always wanted a chocolate lab. He was the only chocolate lab puppy from a litter of 8. I met him and immediately fell in love .
Favorite thing to do together?
Walking in Central Park twice daily, especially in the early mornings as the entire park is off-leash. I love witnessing the quintessential New York seasonal changes, and Harvey loves to splash in the fountains in the summer and loves to roll in the snow during winter.
Something special about Harvey?
Harvey has an amazing navigational memory, when it suits him. When he enters a pet store in any neighborhood just once, he will always know how to get back there. I've tried to throw him off a few times by turning on different streets or avenues, but he still knew where to turn and how to get there.
Best part of being a Dog Dad?
The constant realization of being one, and always trying to be better. Harvey is my first dog. Even though I try to be proactive with everything (food, play, training, routine, habits, etc), sometimes I learn things as I go along. Over time, these little adjustments help me understand Harvey better, and allows an even stronger appreciation of our bond.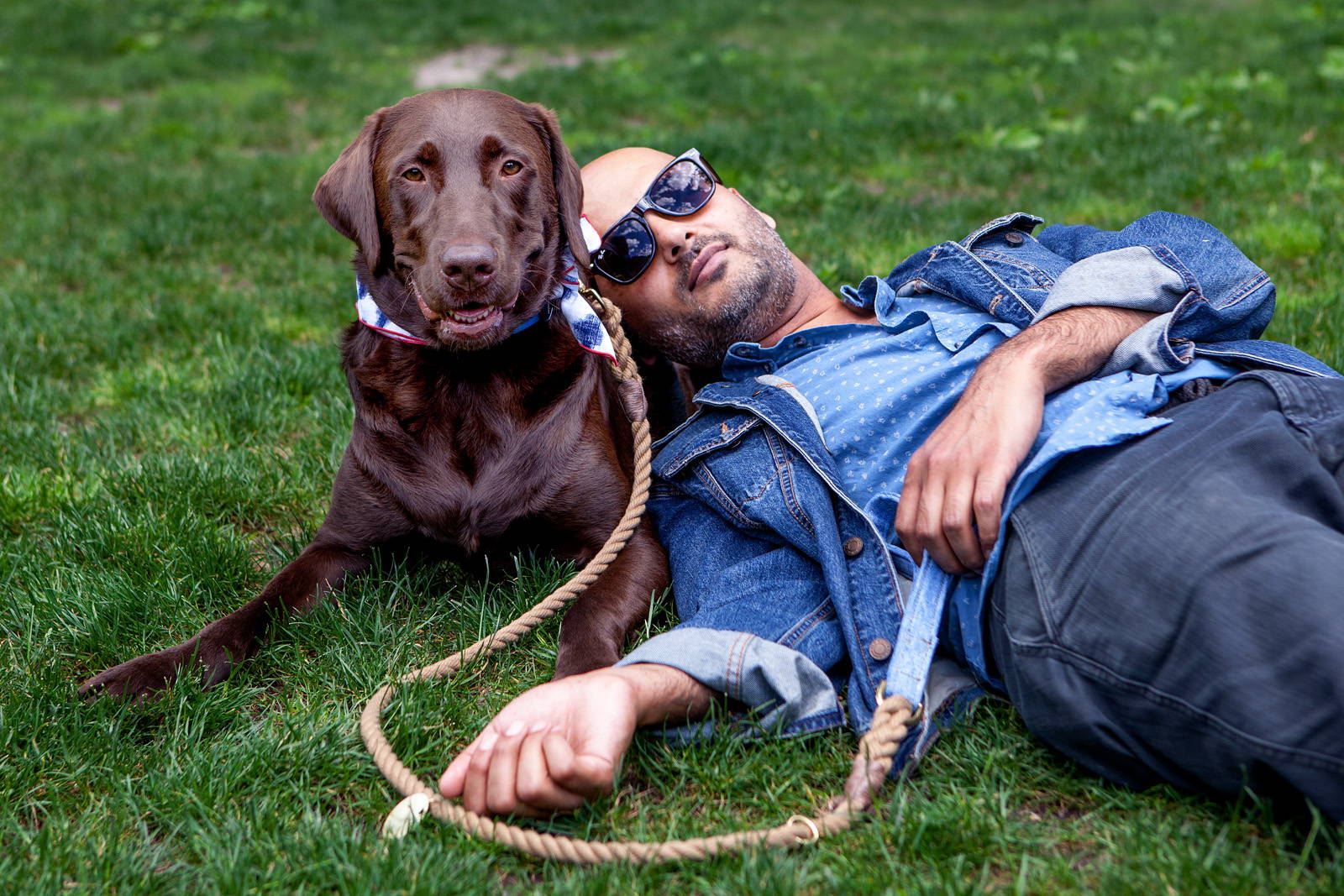 ---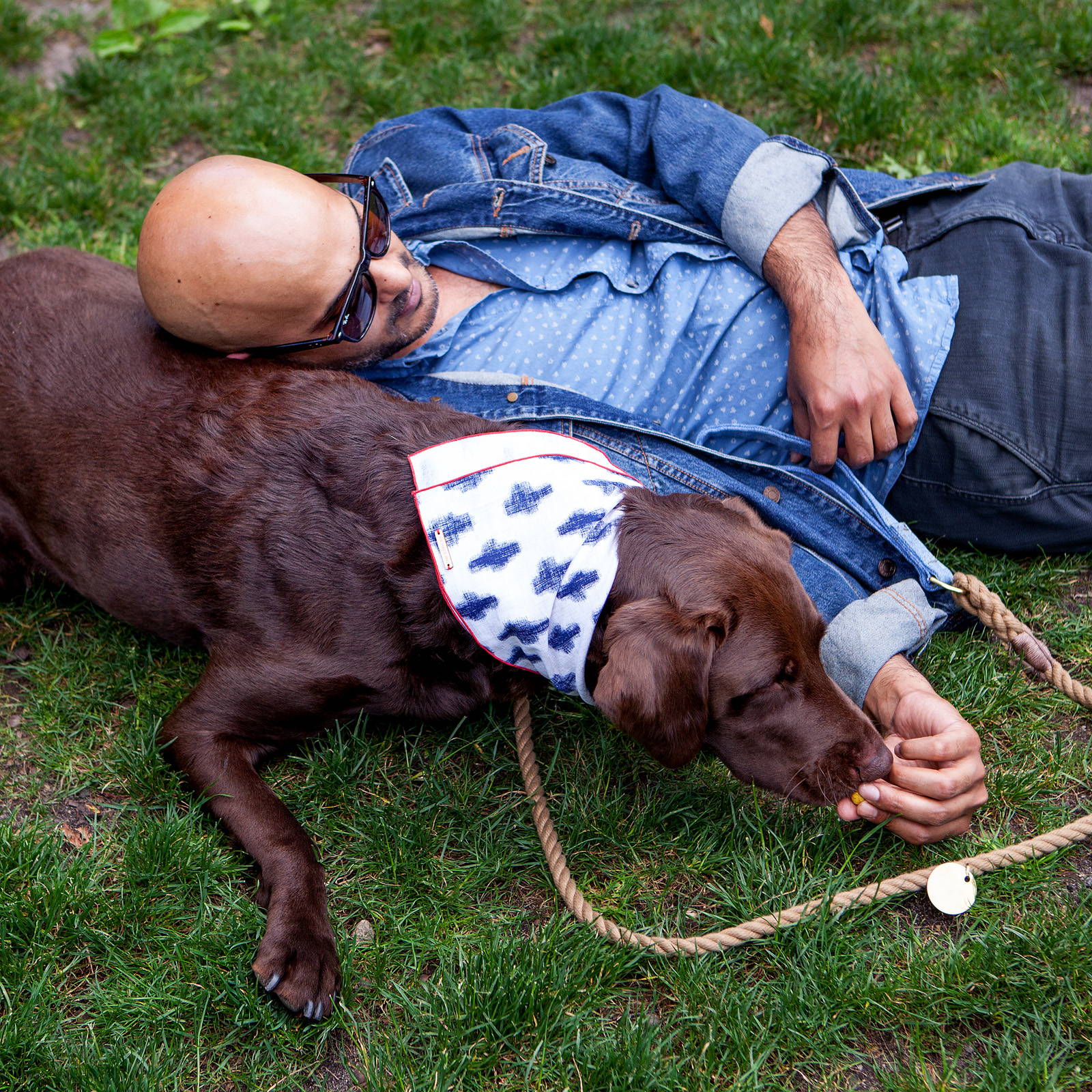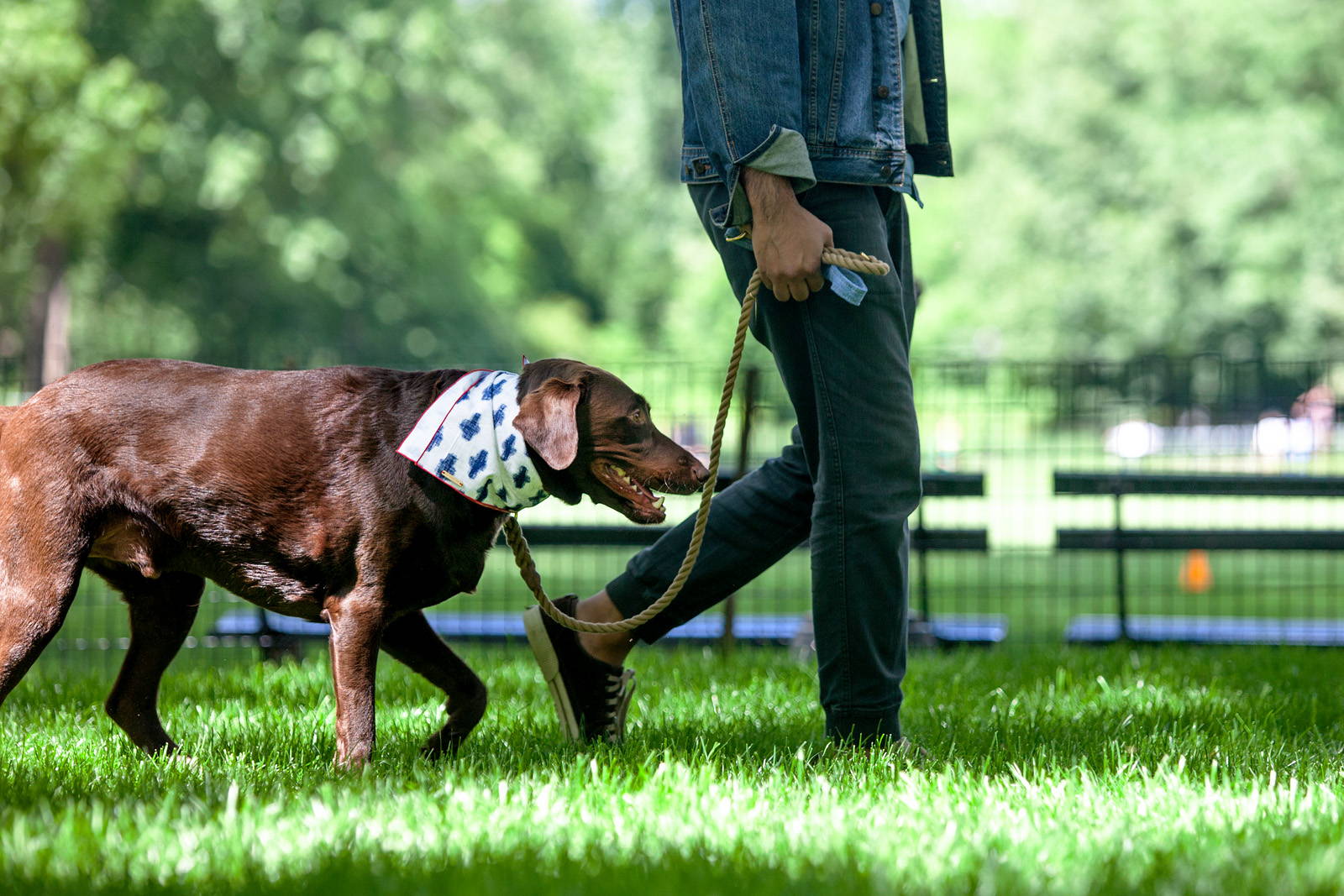 ---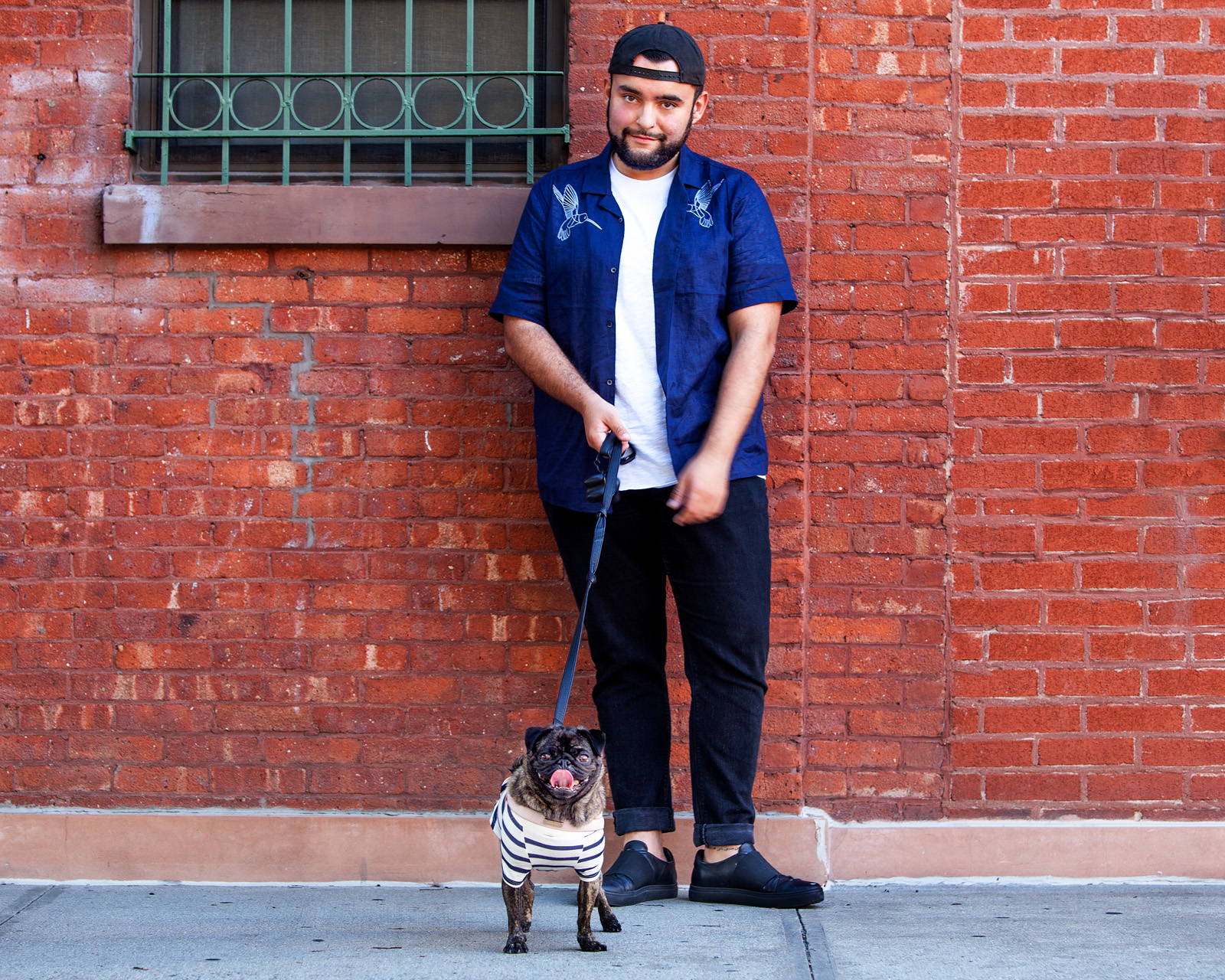 CHAD + PETUNIA
Always ready for some fun, party pug Petunia is 3 years old with a super savvy sense of style - just like her rad dad.
• • •
When did you know that Petunia was "the one?"
I learned that a lot of people had passed on adopting her because of her unusual coat and hyper personality. But to me, those two things make her shine.
Favorite thing to do together?
Long walks to the fridge and shared peanut butter spoons.
Best part of being a Dog Dad?
My favorite part of being a dog dad is seeing Petunia's face after a long day at the office; pure unconditional happiness.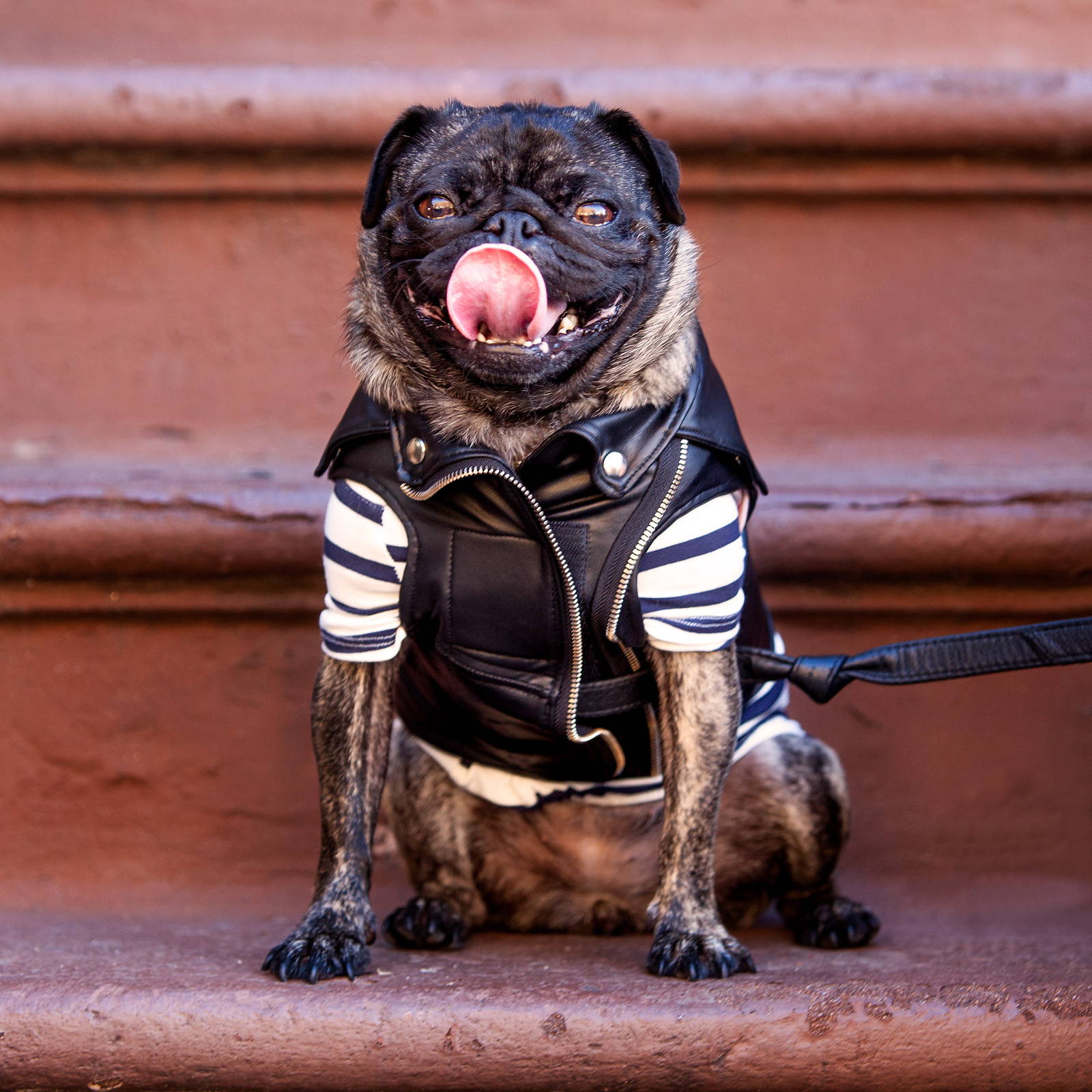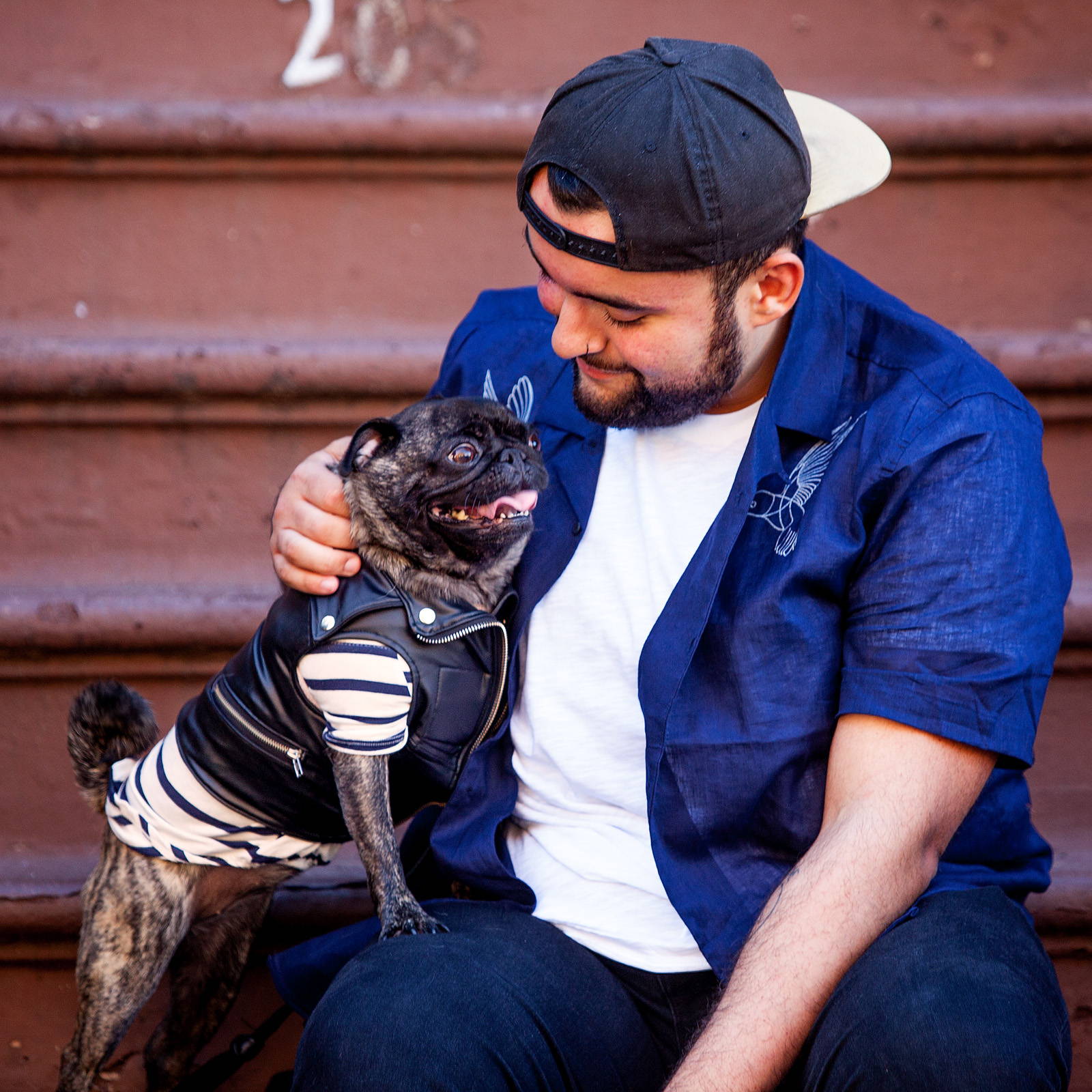 ---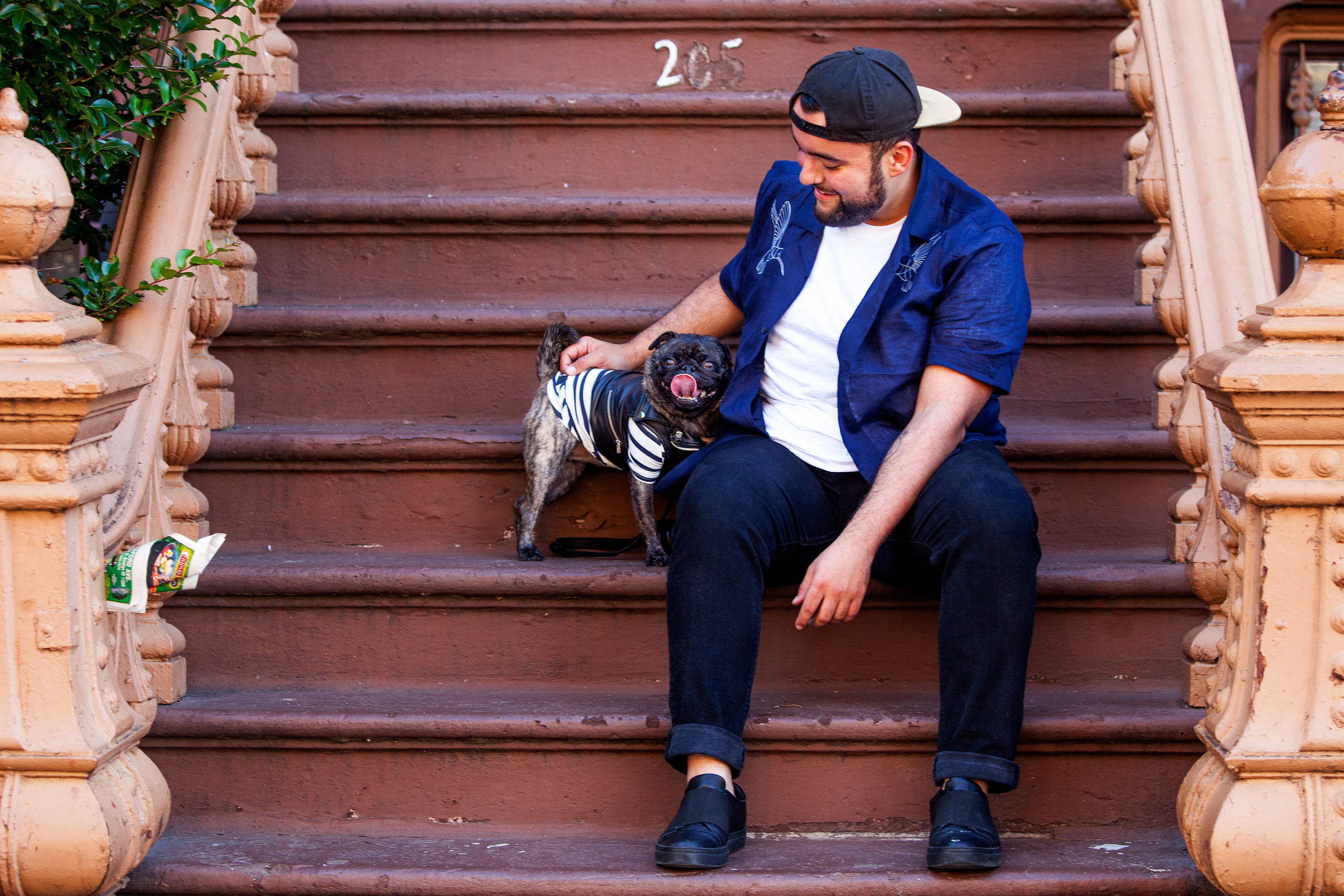 ---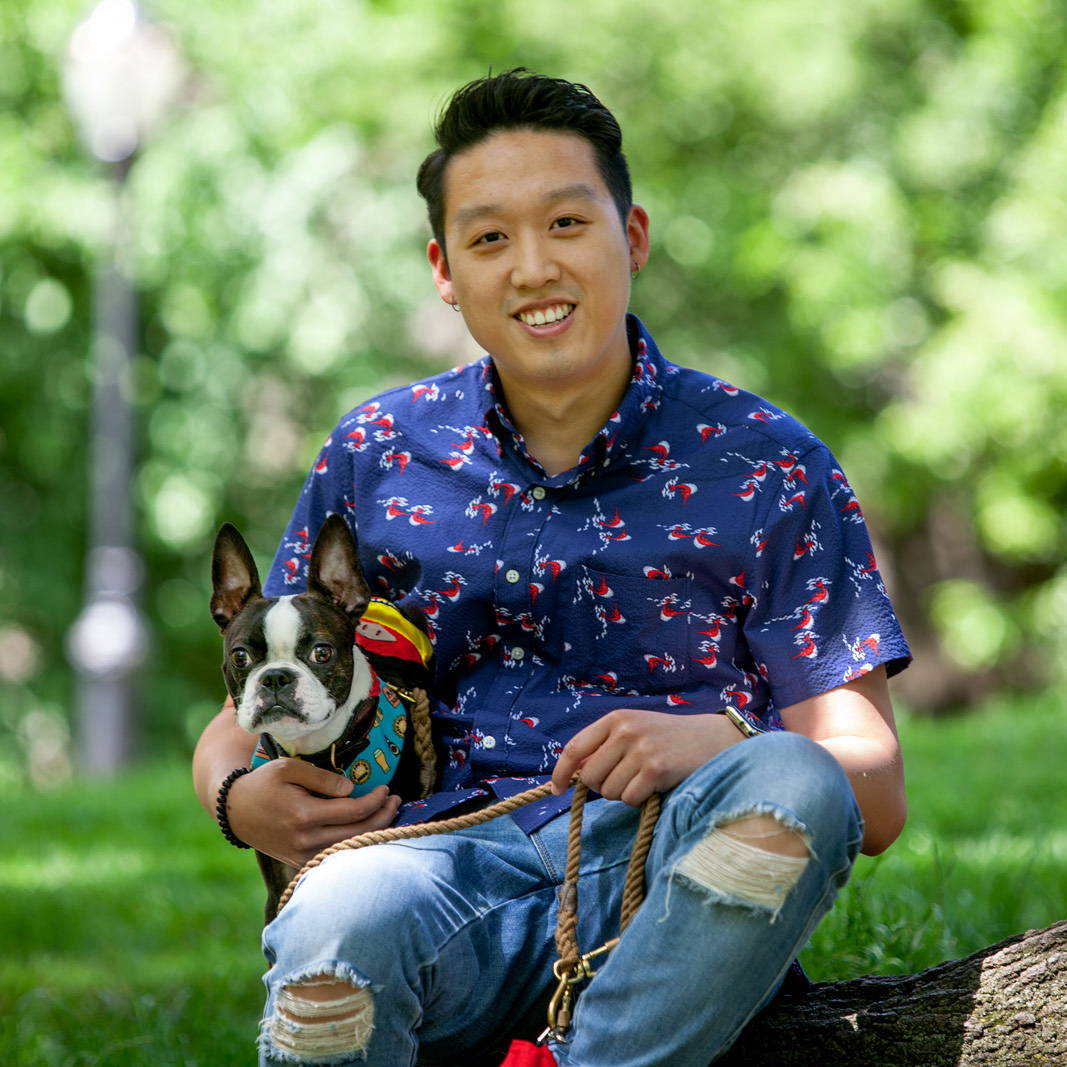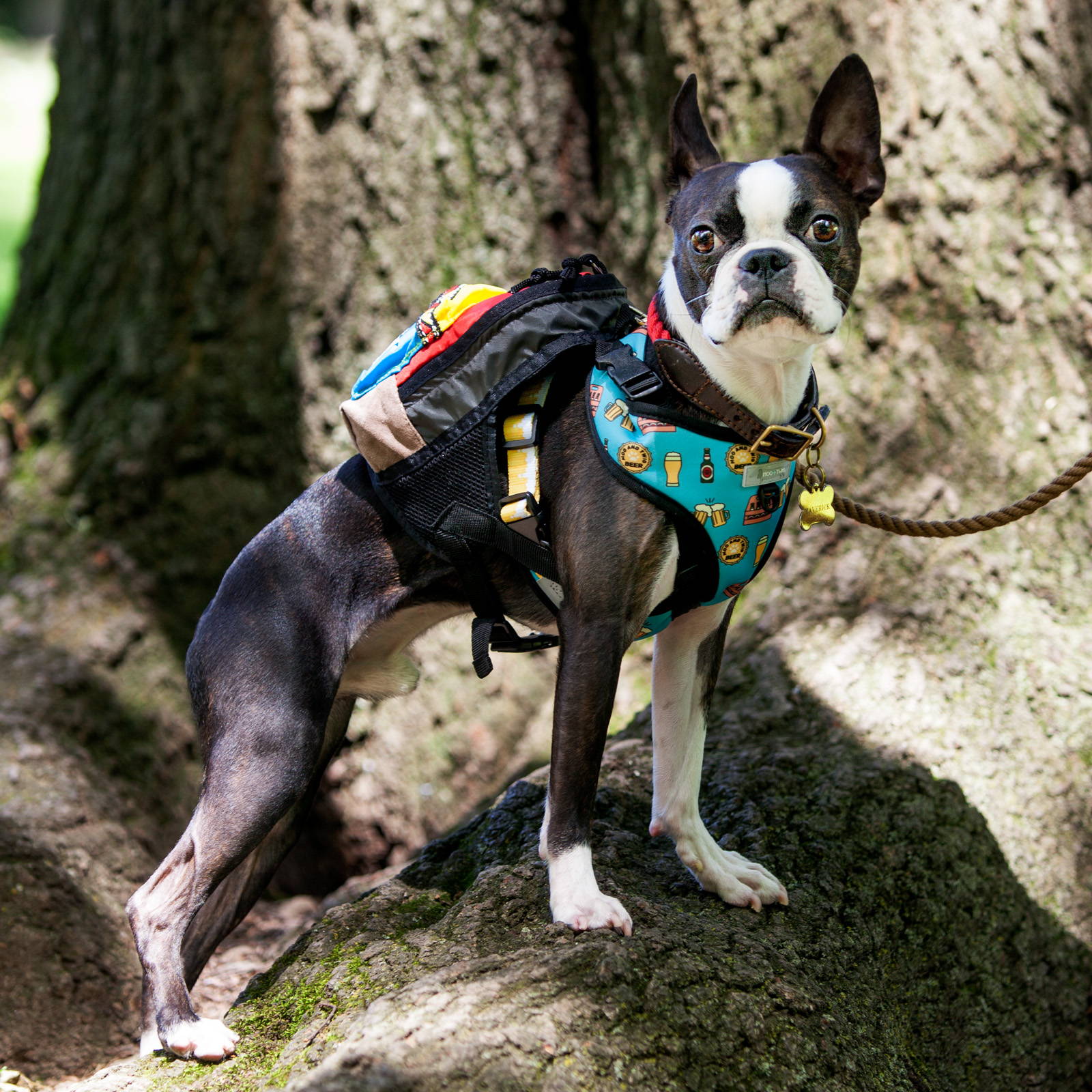 JUSTIN + MAVERICK
Quiet & quirky, Maverick the 2-year old Boston Terrier loves nothing more than listening to classical music, and looking out the windows of a train - expect for spending time with his proud Pop!
• • •
When did you know that Maverick was "the one?"
After seeing a Pixar short, FEAST, I instantly knew I wanted a Boston Terrier. From there, I found a rescue that had Maverick. He was the runt of the litter and at that moment I had to have him.
Favorite thing to do together?
One of our favorite things to do is watch Disney movies, but aside from that we play tug, go for long walks around Prospect Park and visit my bff Cooley at Dog & Co.
Best part of being a Dog Dad?
I have 3 other dogs, and the fun and joy they bring to my life is just one of the many reasons why I love being a dog dad. With Maverick specifically, we like to coordinate our outfits and do a "who wore it best" (he almost always wins - it's the old man look he gives the camera that seals the deal). Maverick is also a special dog who has such a unique personality that being a dog dad is a lot of fun because of him.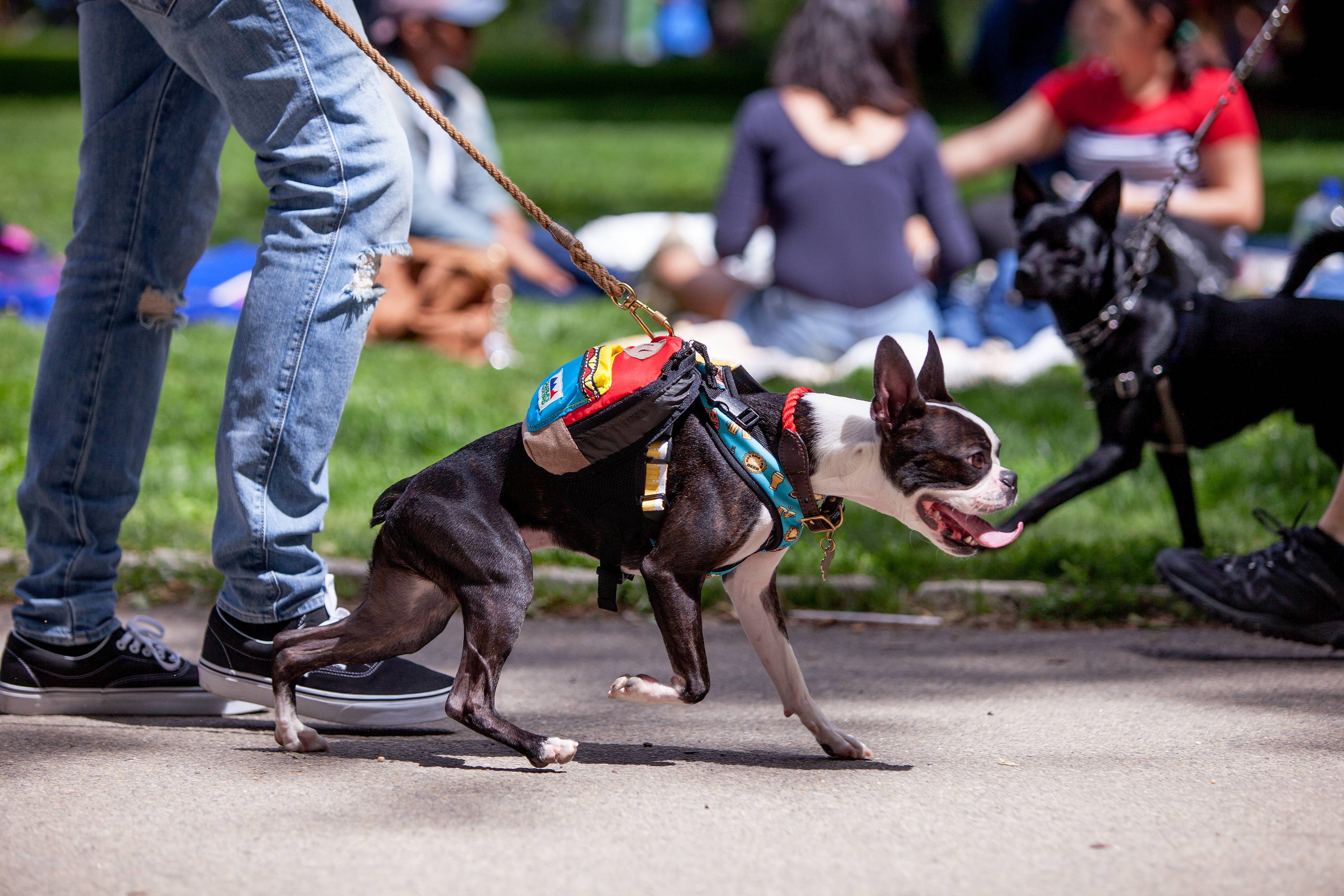 ---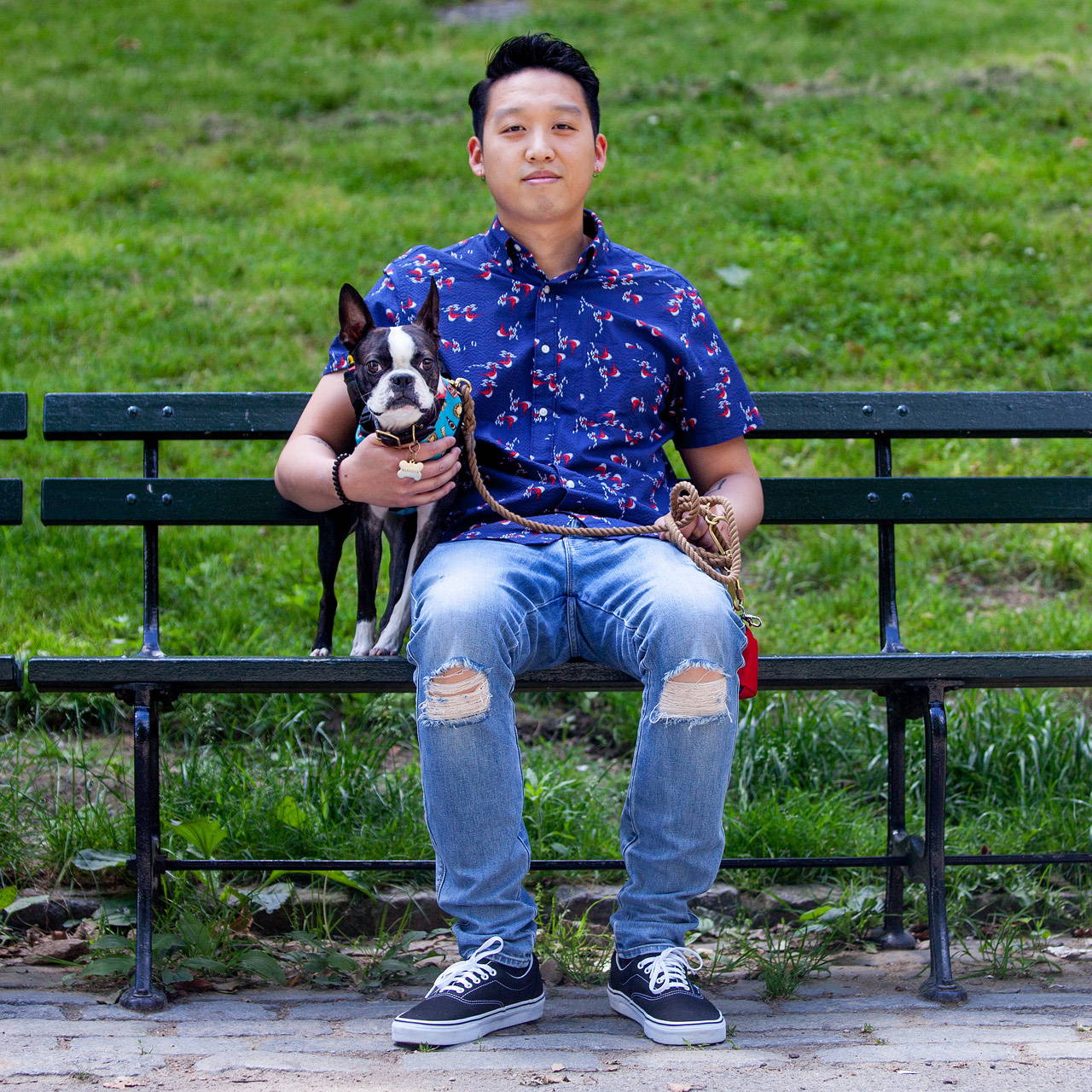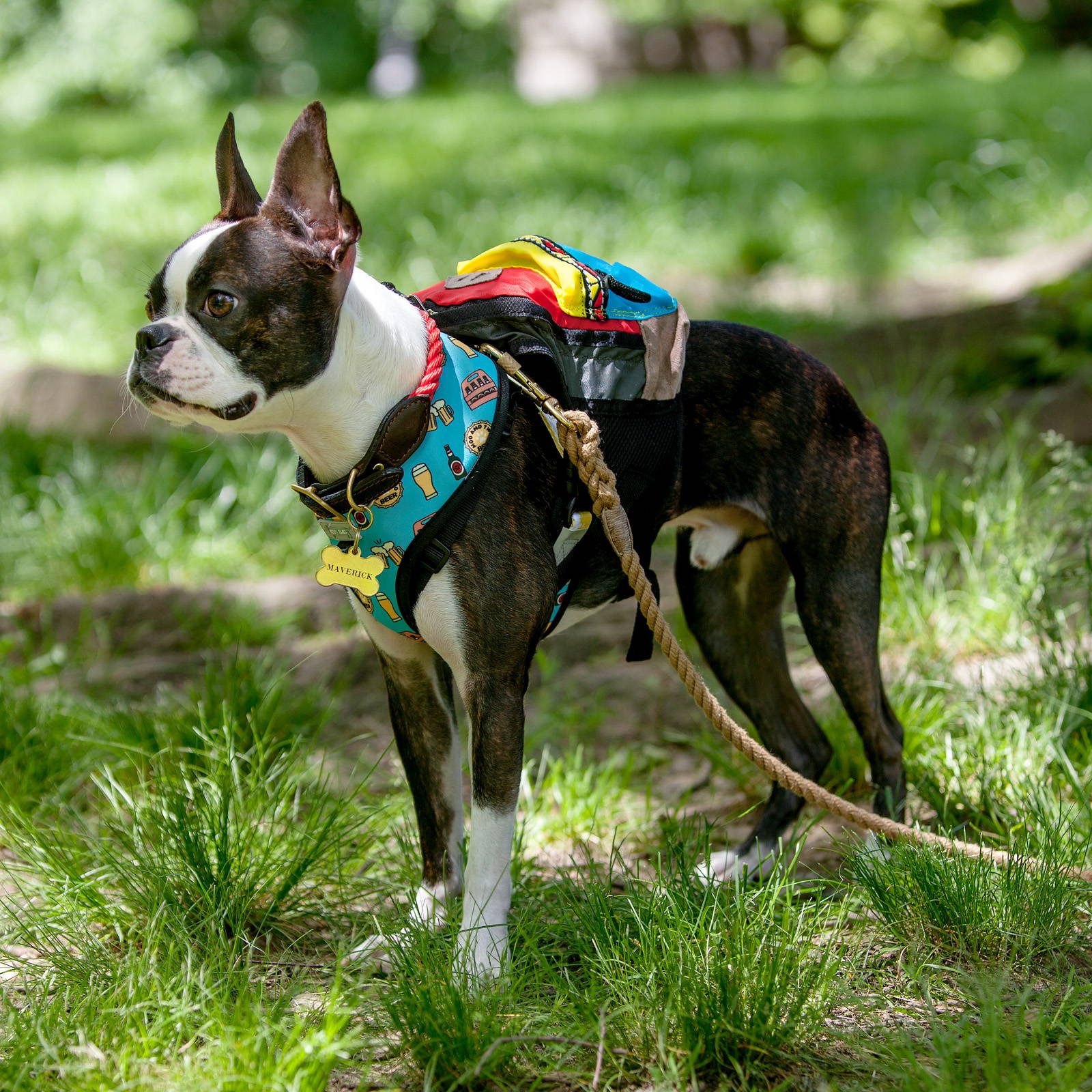 ---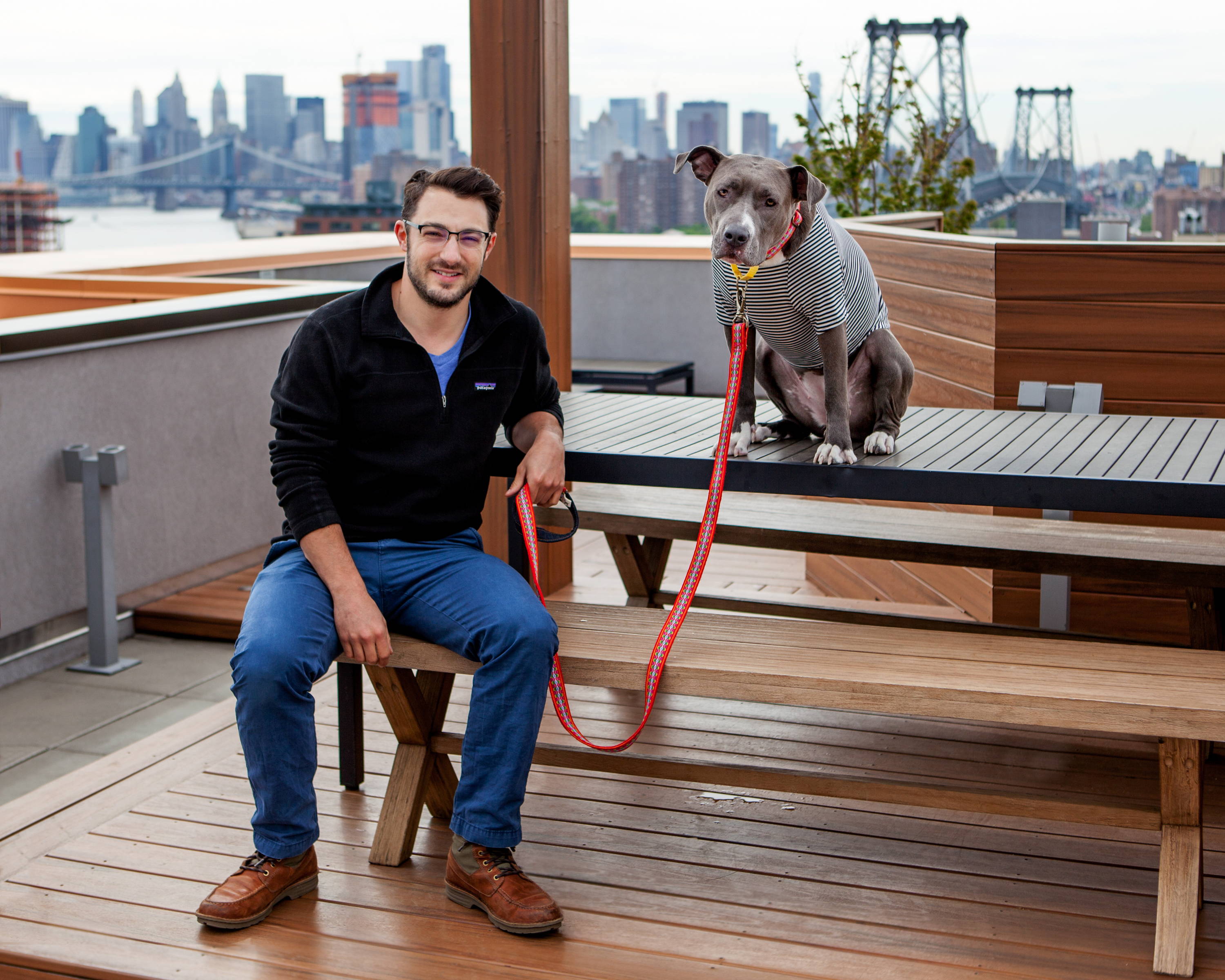 ADRIAN + MOZZARELLA
Foster Fail! Great Dane + Pit Bull mix Miss Mozarella "Mozzie" Varga won her proud pops over with her sweet & loving nature.
• • •
When did you know that Mozzarella was "the one?"
Mozzie's mom and I were fostering Mozzi in mid-2016. Two days after she arrived at our apartment, we brought her to a friend's house in the Poconos. Mozz, of course, was the life of the party, and just the sweetest thing you'll ever meet. I recall putting her and her mom to bed the night that we arrived - watching her settle in, comfy as can be, turning in a few circles before she laid down. I knew, even though I wasn't admitting it at the time, that I wouldn't be able to watch another family adopt her.
Favorite thing to do together?
I often work from home and Mozz loves being my intern, and helping with my work. And by helping, I mean pushing the computer out of my lap so she can sit there instead and insist that I play with her.
Best part of being a Dog Dad?
Getting nuzzled and pawed in the face in the morning while I'm trying to sleep.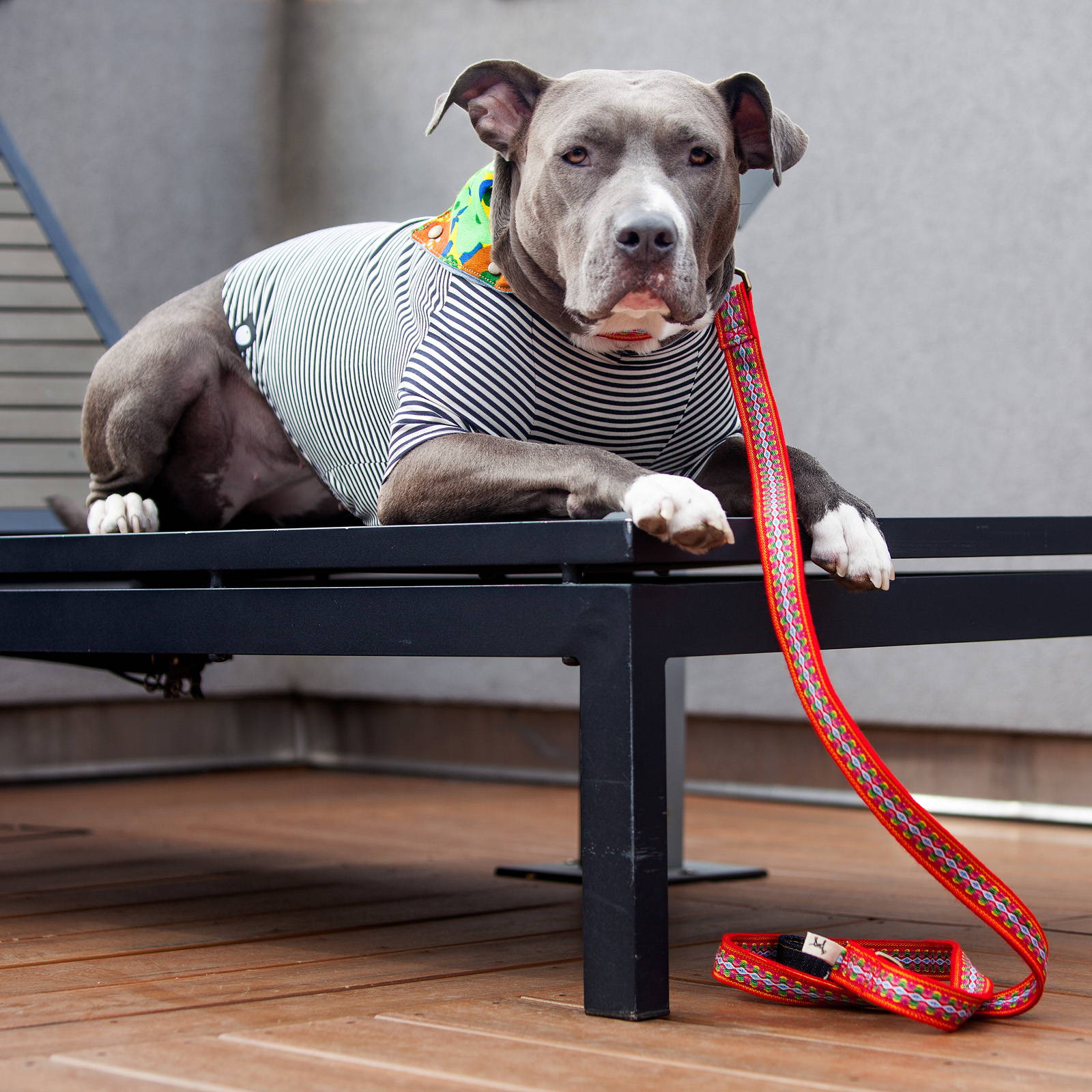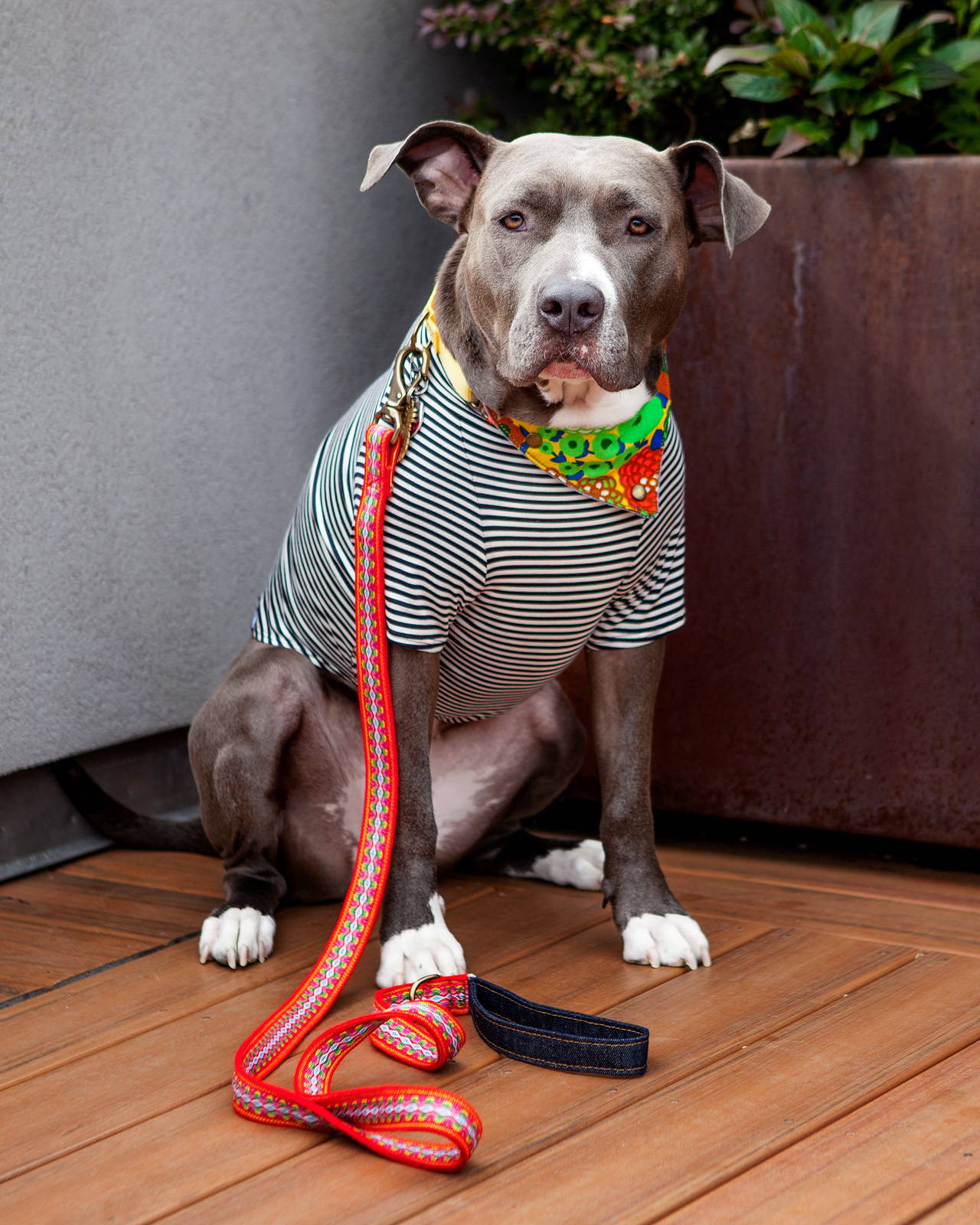 ---