$6 Flat Rate shipping on all US orders. Questions? Chat or text us at 646.450.8518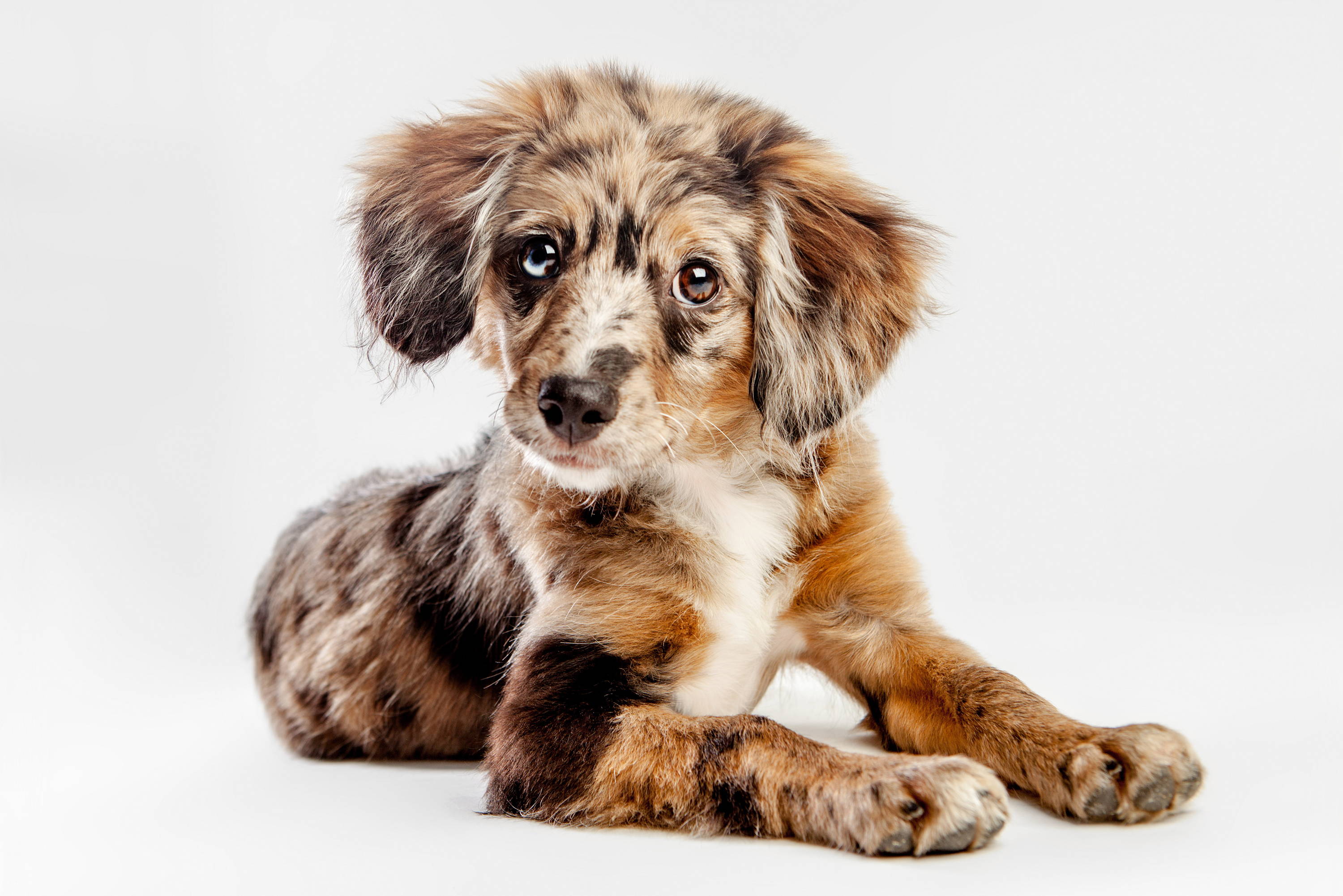 ---
Smile and say Treats!
PUP PORTRAIT SESSIONS
Saturday 5.18.19 - Sunday 5.19.19
---
Back by popular demand, DOG & CO. + DogMug photographer Robert Stoetzel will be offering professional portraits of your precious pup Saturday 5.18.19 - Sunday 5.19.19 at TurnStyle, in Columbus Circle NYC.
We'll be setting up a portable studio in a TurnStyle NYC store space, and booking 30 minute blocks for each pup, so availability is limited.
There is a $25 sitting fee for your photo session, this fee will be credited to the package you purchase. In the week following the event, you will receive an email with ((watermarked)) image selects, from which you can choose your favorites, and your preferred photo package.   Packages include professionally retouched, hi-res images, and range from $100 - $600, including a donation made in your pup's name to our friends at Pup Starz Rescue.
Click HERE To view portrait packages and pricing.
You are welcome to bring wardrobe options and outfit your pup as you choose for both styled and undressed shots.
If you have two dogs, you only need to book one spot
You will be an active participant in this photography event, so wear comfortable clothes!
---
What to know before you sign up for a spot :
All dogs react differently to being "on set." While we book out 30 minute sessions for each pooch, most pups only require 10 - 15 minutes of shooting to get a great set of images. Most importantly, we recognize that the dogs set the length of the shoot - as when they are done, they are done! Our team is practiced and skilled at recognizing when a pup has had enough - and at the point, the shoot is over. Your pup's comfort is our highest priority!
Do not worry if you have a wiggly pup, or a pup with a short attention span...our photographer Robert has photographed hundreds of dogs for our website, at events and at local rescues, and is used to working with pups who are sometimes a bit less than cooperative. This subway studio will be set up in a separate TurnStyle space, NOT in the DOG & CO. shop space to ensure a quieter, more easily focused environment in which to photograph your pup. The less distractions, the better! With a little coaxing - and maybe a treat or two - we're always able to get a great photo.
And once you've signed up for your spot :
On the day of the event, arrive & check-in at the DOG CO. shop 10 minutes before your schedule time slot. If you arrive more than 10 minutes past your scheduled start time, your spot will be given to any pups on the walk in list.
What to bring :: while we'll have some treats and toys on-set to catch your pup's attention, bringing a favorite snack or toy along with you can be a good idea. While we may not use these items in the session (as sometimes they prove to be too distracting!), bringing something that your pup loves can be helpful in capturing their gaze. Our team will let you know when they are ready for these items to be brought to your pup's attention.
If you can't make it, please cancel your spot ASAP so that another pup may sign up! - Refunds will be given if at least 48 hours notice is provided.
After the event :
Within a week of the event, you will receive an email with a selection of watermarked images from your shoot. While these images won't be fully edited at this stage, they will allow you to select your favorite shots, and a corresponding photo package.
We offer pre-set packages that include from 1 to 10 images, ranging from $100 - $600, based entirely on the images that you have selected. Once you have made your final choices, your images will be edited to ensure that your pup is looking their best (no drool, eye boogers, etc!) on a clean, crisp background. You will then be sent a link to the final ((non-watermarked)) hi-res images, at a size suitable for printing up to large-scale (because who doesn't want a life size print of their pooch?!).
A donation will be made in your pup's name to our friends at Sugar Mutts Rescue, a Brooklyn-based non-profit organization rescuing & re-homing stray pets. Robert is a regular volunteer at Sugar Mutts, making monthly visits to the shelter to photograph adoptable pups.
About the Photographer :
Described by the Huffington Post as having a "heart of kibble," professional photographer Robert Stoetzel spent the first 15 years of his career shooting for a variety of (human) fashion brands. As the current Director of Phodography from shopdogandco.com, Robert has now turned his talents to the dog-side as a freelance animal + lifestyle photographer. Examples of his work can be seen both in the lookbook and products sections of the DOG & CO. site, as well as on countless rescue sites via his volunteer portrait and event shoot efforts with rescues throughout New York City. Robert is also the camera behind Instagram project Human + Hound, a photo series documenting the special bond between best friends. Robert's work has been featured on Huffington Post, Four & Sons, BarkPost, and many more.
Directions to TurnStyle :
You can reach Columbus Circle via train, bus or car.
You can reach the Columbus Circle stop via the A/B/C/D/1 train lines. Just get off at the 59th Street stop, and follow the signs to TurnStyle from the platforms.
From street level, just enter the 59th Street Subway station from any corner of 57th/58th Street and 8th Avenue.
Any other questions on directions, the event, or making a reservation?
Just bark at us :: info@shopdogandco.com
---